About WWF Cymru
About us
WWF Cymru is the Welsh office of WWF-UK. We're part of the world's largest environmental network.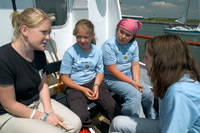 Our aim is to see a world where people and nature thrive in harmony.

Here in Wales, we want to see us playing our part in tackling big, global threats like climate change, and helping to protect some of the most critically-endangered wildlife all across our planet.

That's why we work with politicians, other organisations, and the public to reduce the impact we have on our environment, and make the case for a sustainable Wales for the benefit of future generations everywhere.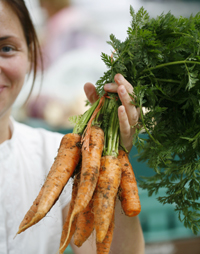 Decisions such as what food we eat, how we travel and how we heat our homes affect people and wildlife around the world.

Our work is focused on research and policy development, lobbying, communications and campaigns to ensure the environment is high on the public and political agendas in Wales.

We have over 20,000 supporters in Wales who help us campaign and raise funds to play our part in tackling the biggest challenges facing nature and people worldwide.
Current areas of work
Over the past couple of years, Wales has passed some truly ground-breaking laws, and we could be well on our way to being a global leader in sustainable development.

The Well-being of Future Generations (Wales) Act 2015 makes sustainable development the central organising principle of our public sector. And the Environment (Wales) Act 2016 gives us a framework for reducing our emissions and managing our natural resources better.

Following the National Assembly election in May 2016, our focus is on working with politicians to ensure that these two laws get implemented properly.

Before the election, we set out some 'key tests' for what the new Welsh Government needs to do to better protect our environment:

Warm and energy efficient homes for everyone in Wales
Improving residential energy efficiency will not only lower emissions, but also create thousands of jobs, reduce the health inequalities associated with poor efficiency, and help tackle fuel poverty.
Healthy and productive seas
Our seas aren't only home to a rich array of wildlife, but they're also important in terms of people's health and well-being, and in terms of sustaining jobs in communities right around Wales.
Our economy simply can't carry on the way it has done for years. To help improve our communities, sustain jobs, and make our environment healthier, we need something known as a cyclical economy (a 'green' economy in other words).
Other projects include our annual support of WWF's Earth Hour, fundraising and our support of the Size of Wales initiative to help protect tropical forests.

WWF Cymru is a member of Wales Environment Link (WEL) - an active network of environmental Non-Governmental Organisations in Wales and the official link between the eNGO sector and the Welsh Government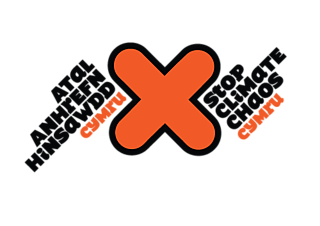 WWF Cymru is a member of Stop Climate Chaos Cymru, a coalition of 16 influential Welsh organisations that campaign to take action on and raise awareness about climate change, what we can do to tackle it, and why.