For a Living Planet, the e-book
Download our free e-book, For a Living Planet, telling the story of WWF and our successes and challenges so far.

There are various versions of the book available for free download - for Kindle, iPad, iPhone, Android, ePUB or as a pdf. Hope you enjoy it.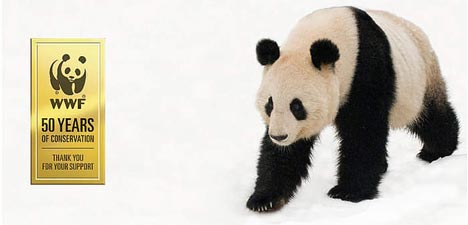 For a Living Planet starts from the organisation being launched in April 1961 and comes right up to date with our 50th anniversary in 2011.

WWF International president, Yolanda Kakabadse, says: "This snapshot of some of the conservation challenges WWF has faced over its lifetime is also a description of how the world has developed since 1961. There is much to celebrate, much to thank others for, but there remains much to be done. This book shows that WWF has no illusions about the tasks ahead, how urgent and important they are, and how much help WWF will need."