Sir Peter Scott
Sir Peter Scott was an Olympic yachtsman. A popular television presenter. A gliding champion. A painter of repute. A naturalist. A skipper in the Americas Cup. The son of a national hero. The holder of the Distinguished Service Cross for gallantry. The founding chairman of WWF.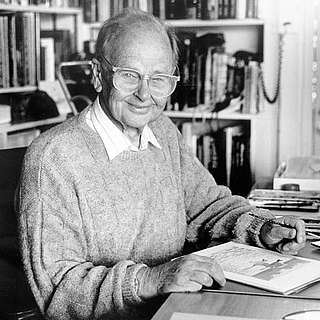 It is hard to imagine a more rounded man or a life better spent. Yet for all his achievements, he was the most approachable and modest of men. Indeed, recalled his biographer Elspeth Huxley, when he was knighted in 1973 he sent a note to his staff at the Wildfowl and Wetlands Trust (WWT) insisting that he and his wife, Philippa, continue to be known as Peter and Phil to everyone, not least the groundsmen and daily helpers.

Peter Scott was passionate about nature and conservation, and deeply concerned about the capability of the planet to withstand human demands on its resources – an urgent issue now known as sustainable development. Another of his driving interests was preserving the Antarctic as a haven free from human exploitation… hardly surprising, perhaps, when you consider his father was Robert Falcon Scott – Scott of the Antarctic – who died there when Peter was a mere 18 months old.

For staff at WWF, we hold Sir Peter Scott in the highest regard as our founding chairman. "He was crucial to the whole development of WWF" his friend the Duke of Edinburgh, President Emeritus of WWF, recalled. "I think his great contribution was that he was a brilliant communicator. For example, his television programmes in the 1950s and '60s were in those years as popular, as convincing, as David Attenborough's are now."

Sir David himself remembers Peter Scott with great affection. "He had a great amalgam of talents" he said. "He was a supreme communicator, it's true, but he was also a professional animal keeper – he knew about wildfowl, he knew about captive breeding – and even more remarkable, perhaps, is the fact that he was an excellent committee man: he understood the workings of committees so well that he'd invariably get his way.

"And, of course, beneath that benign exterior, he was competitive. If Peter did something, he was going to win, he was going to get it done."

For all his extraordinary achievements, Sir Peter Scott was appointed a Fellow of the Royal Society and created a Companion of Honour by the Queen in 1987. He died two years later at the age of 79.

And his legacy? As Sir Christopher Wren said in a different age, "if you seek my monument, look around you…"