How we make a difference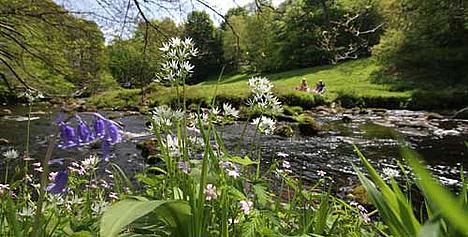 The WWF Network
With almost five million supporters and working in more than 100 countries around the world, the WWF Network is a powerful force for change.

Being part of this global network means we can work collaboratively, pooling our collective resources and talents, and focusing on activities that have the most impact worldwide. Our strategic priorities for 2008-2013 are rooted in this joined-up approach.

Our track record
We have a worldwide reputation as a leading expert and a measured and principled contributor on environmental issues. The goals we have set ourselves for 2008-2013 are based on a firm foundation of scientific evidence and practical experience.

Our successful track record working with government and business means we can help develop the policies and standards that deliver our key objectives. Our wide-ranging work with communities in some of the world's most threatened wild places offers practical solutions for local problems.

Our partnerships
Our approach is to work with partners – business, government, non-governmental organisations and our own supporters – to achieve our objectives. Our reputation for being accountable, inclusive and constructive means we can bring a broad range of stakeholders to the discussion table as well as contribute to the debate in a positive way. It also means that when a more challenging stance is needed, our views are given greater weight.

Communicating and influencing
To deliver global change we engage with politicians in Brussels, Westminster, Cardiff, Holyrood and Stormont; run UK campaigns on transport, food, housing and energy; and make sure WWF's messages abound in the media. We work constructively with progressive businesses, challenge 'greenwash' and campaign against those who refuse to change.

We have also developed a powerful international voice by developing solutions that can have a global impact and by taking full advantage of the UK's influential role, both as an international trading centre and as a major political player in the EU and other international bodies such as the UN.

Funding our strategy
We have developed a robust fundraising strategy to deliver our ambitious plans for 2008-2013. We aim to grow considerably faster than inflation, and will invest to increase our supporter numbers. We will bring in more funds from companies and government sources through relationships which are not just about funding but also about changing their policies and practices on the issues we care about. We will also develop a new programme for major individual donors.

Helping our people to deliver
People are our biggest asset in delivering our mission. We will continue working hard to ensure that all our staff are valued and to recognise people's career needs. This will help us achieve our vision of WWF as an efficient organisation in which every employee understands the big picture, achieves results, and works well together and individually. We are continuing to reduce WWF's own footprint – this includes the target of reducing our travel CO2 by 25% between 1994 and 2010.

With the lease due to expire on our main office and with the offer of a significant donation, we are building a new state-of-the-art, green headquarters.