Living Planet Report 2012
Wildlife declines while we consume more
So how is the natural world coping with our ever-growing demand for resources? WWF's Living Planet Report 2012 shows that we're putting huge pressure on wildlife - and threatening our own future well-being.
Note: the 2014 Living Planet Report can be found here.

The report, which measures the health of 9,014 populations of more than 2,600 species, reveals a 30% decline in the health of species since 1970. And it shows that we're consuming 50% more natural resources globally than our planet can sustainably produce.

Here in the UK, we're not making enough progress to control how much we consume. Since the last report's country-by-country analysis in 2010, the UK's position has worsened. We're now the 27th largest per capita consumer.

Watch this video of WWF Ambassador and astronaut Andre Kuipers launching this year's Living Planet Report from the International Space Station.


The report also identifies stark differences in what's happening in high and low income countries. The ecological footprint (how much natural resources people use) of a high-income country such as the USA is currently five times greater than that of a low-income country such as Indonesia. And yet, the report shows that declines in wildlife are highest in low-income countries.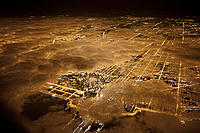 David Nussbaum, CEO of WWF-UK, says: " If we continue to use up our planet's resources faster than it can replace them, soon we'll have exploited every available corner of the Earth."


The LPR report is published every two years, and is produced in collaboration with the Zoological Society of London (ZSL) and the Global Footprint Network.

Change starts here
The Living Planet Report 2012 has been released just before the Rio+20 Summit (UN Conference on Sustainable Development), taking place in Brazil in June. Read our special Rio+20 summary edition of the LPR here.

At the last Rio Earth Summit in 1992, world leaders came together to help tackle climate change and address falling biodiversity levels. Twenty years on, this meeting is a key opportunity for global leaders to renew their commitment to creating a sustainable future.

As WWF-UK's chief executive David Nussbaum says:
"Since the original Earth Summit, we've taken some steps forward, but the pace is glacial. So Rio+20 needs to elevate the urgency of action on the scale needed: now is our chance to reflect whether the future we're creating for our planet is the legacy we want to leave for future generations."



Previous Living Planet Reports