With thanks to our donors
We are settling into our new home nicely but without the support of our generous donors this would not have been possible.
The Rufford Foundation
The Johansson Family
The Ingram Trust
The Ernest Kleinwort Charitable Trust
Kinnarps
Sir Adrian and Lady Holman
Cisco
Interface
Garfield Weston Foundation
Dimension Data
The Shears Foundation
Stelios Philanthropic Foundation
Ed Smith
Valentin von Massow
The Martin Laing Foundation
The Kirby Laing Foundation
Carol Kemm
Roger Hooper
Michiel Bakker
Cisco
Working together to showcase sustainable IT Solutions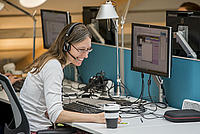 Cisco, together with global ICT solutions and implementation partner Dimension Data, has provided much of the IT infrastructure for WWF's Living Planet Centre as a gift in kind.

We are delighted to be the beneficiary of state-of-the-art IT systems, which will facilitate our sustainable working practices and aid in further reducing our carbon footprint. Using refurbished technology from the 2012 Olympics, the technology systems have been specifically designed to meet our business and sustainability requirements. Through the partnership, WWF will continue to lead by example by further reducing domestic and international travel, connecting with colleagues and partners via high quality video conferencing.

Working together with Cisco and other technology partners, we've ensured that the IT systems within the LPC are managed in a sustainable manner – including cooling the data centre via ground source cooling. This is a unique feature and will help in further reducing Co2.

We will also benefit from advice on sustainable technology both in the UK and across the network and a WWF sustainability advisor will also work with Cisco with the aim of reducing the environmental impact of the IT sector.

Cisco aims to reduce energy use and GHG emissions throughout their operations and has received top rankings for its environmental sustainability efforts: Carbon Disclosure Project Carbon Disclosure Leadership Index (CDLI) for six consecutive years (2008-2013).


Dimension Data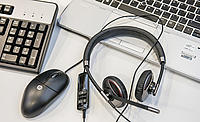 As a global leader in the provision and management of specialist IT infrastructure solutions and services, Dimension Data provided a generous gift in kind of their IT consultancy services for the Living Planet Centre.

They used their expertise, knowledge and services to implement the Living Planet Centre's IT infrastructure, and continue to work with us to shape the IT strategy, define the architecture, and deliver the technology roadmap under the key principle of sustainable IT solutions.


Interface
Biosfera: sustainable flooring for the LPC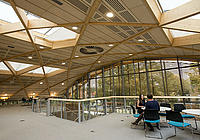 Pioneering sustainable flooring manufacturer, Interface, has provided the flooring for the Living Planet Centre.

The carpet tiles in our Living Planet Centre are from Interface's Biosfera collection, made from 100% recycled yarn. They have been installed using a glue-less installation system, 'Tac Tiles', and can be recycled at the end of their product life-cycle. The glue-less installation reduces the environmental impact drastically and virtually eliminates volatile organic compounds (VOCs).

The partnership between WWF and Interface is one based on common values. The yarn used in Biosfera is made from industrial waste sources such as used fishing nets and fluff from used carpets – helping to turn waste from the flooring and other industries into valuable raw materials. The collection has also been manufactured to include less yarn than ever before, significantly reducing its environmental footprint without compromising performance.