WWF Experience treasure hunt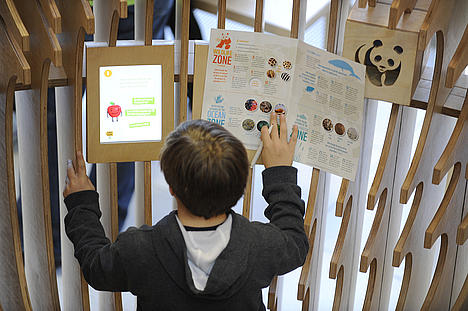 We now have two fantastic Quizzes for the WWF Experience. We hope that you enjoyed taking them, you can find the answers for both below.
Find out more abou the work we do, wildlife and the wild places we work in. Or why not join our Go WIld club and discover more about wildlife from around the world and have fun with our wild games and activities.

WWF World Treasure Hunt answers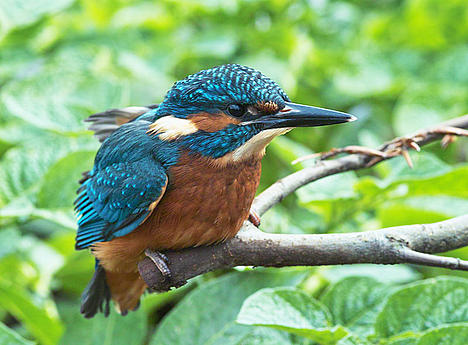 Wildlife zone
 Q1. Find a big button hidden on the left. Which animal left its paw print here?

Answer: Lion

Q2. Find another button hidden by the small entrance. Feel the texture and guess what it is.

Answer: Elephant skin

Q3. Find the words of David Attenborough carved in the wood. Can you fill in the blank? "In our hands now lies not only our own future, but that of all other living..."

Answer: Creatures

Q4. What is the tallest animal? What is the largest land mammal? What's the fastest animal?

Answer:  a. Giraffe b. African elephant c. Cheetah

Q5. I am black and white and spend 12 hours a day eating bamboo. Who am I? 

Answer: Giant panda

Q6. I use my long tusks to haul my massive body  up onto the ice. Who am I?

Answer: Walrus

Q7. I am a big cat and I am hunted for my skin, bones, teeth and claws. There are only 3,200 of us left in the wild! Who am I?

Answer: Tiger

Q8. I am called 'rhinoceros' but I can fly above the forest. I am losing my home as rainforests are being cut down.

Answer: Rhinoceros hornbill

Q9. Peek through the holes to discover how animals live. Can you name one of the animals?

Answer: There are lots to choose from, maybe the Gorilla, or Cheetah, or Hippo?

Q10. Wearing spots and stripes helps to blend in with the natural environment. Can you recognise these animals?

Answer: a. Zebra b. Leopard c. Cheetah d. Giraffe e. Tiger  


Ocean zone
 Q11. Find a big button in front of you. Can you feel what shape it has?

Answer: Conch shell

Q12. Find the second button near the small entrance. Can you guess what it is?

Answer: Turtle's flipper From a collection at Maidstone museum

Q13.Find the words of the British writer Arthur C Clark carved in the wood. Can you fill in the blank? "How inappropriate to call this planet Earth when it is quite clearly..."

Answer: Ocean

Q14. I have a jelly-like body and use my stinging tentacles to stun my prey. Who am I?

Answer: Jellyfish

Q15. I live in the deep ocean and I am named after Dumbo the elephant because my fins look like big ears. Who am I?

Answer: Dumbo octopus

Q16. I find my food by making clicking sounds which bounce off my prey and tell me more about its size and shape. Who am I?

Answer: Dolphin

Q17. I am the largest animal on earth. My tongue is heavier than most elephants and my heart is the size of a small car. Who am I?

Answer: Blue whale

Q18. My back is deep metallic blue and I can weigh as much as a caravan. There are fewer of us in the sea as we are over-fished. Who am I?
Answer: Bluefin tuna

Q19. I live in the deep, dark sea and get my name from the rows of glowing lights along my body. Who am I?
Answer: Lantern fish
Freshwater zone
 Q20. Find a big button in front of you. Can you feel what shape it has?

Answer: Crocodile skin

Q21. What has a mouth but does not eat, has a bed but does not sleep, always runs but never walks?

Answer: River

Q22. I am a bird that swoops low over water to catch fish in my talons. Who am I?

Answer: Fish eagle

Q23. I have brown fur, a thick tail and webbed feet. My home is called a holt. Who am I?

Anwswer: Otter

Q24. I am mammal and come in all shades of pink. The darker the water, the pinker I am. Who am I?

Answer: Amazon river dolphin/ Pink river dolphin

Q25. I am often found where the river meets the sea, where the water is shallow and food is plentiful. Who am I?

Answer: Seal
Forest zone
 Q26. Can you find a big button on the left. Can you guess what it is?

Answer: Monkey's foot

Q27. I am a spotted cat and my name means 'he who kills with one leap' in a Native American language. Who am I?

Answer: Jaguar

Q28. I glide above the trees and can grab monkeys and sloths with my razor-sharp talons for dinner. Who am I?

Answer: Harpy eagle

Q29. I have a big colourful beak and it makes up one-third of my entire body length. Who am I?

Answer: Toucan

Q30. I am blue and yellow and I eat minerals from cliffs of river banks to improve my diet. Who am I?

Answer: Macaw

Q31. I can swim under water and hop on land. I can shed my skin and often eat it. Who am I?

Answer: Frog

Q32. I sleep for most of the day. Green algae often grow on my fur, helping me to hide while I'm asleep. Who am I?

Answer: Sloth

Q33. I am a tiny bird and I hover like a helicopter. I can beat my wings up to 80 times a second. Who am I?

Answer: Hummingbird
---
Who Eats What answers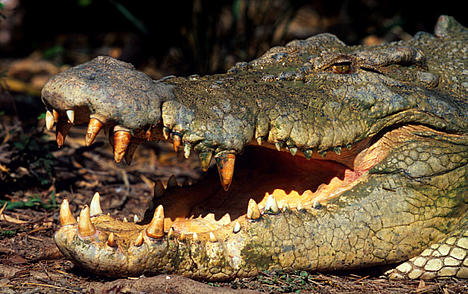 Wildlife Zone
Q1. Find a big button hidden on the left. Who left this footprint?
A sloth, A rhino, A lion

Answer: Lion

Why does this animal have small cushions on its paws?

Answer: To move silently

Q2. With my very long neck, I can feed on the juicy leaves of acacia trees that few other animals can reach. Who am I?

Answer: Giraffe

Q3. You can find me in the savannah. My upper lip looks like a short trunk and helps me to pluck leaves and fruit from trees. Who am I?

Answer: Black rhinocerous

Q4.  True or false? Flamingos are pink because of what they eat.

Answer: True

Q5. I lie low in the water, waiting to catch my prey. I can feed on animals as big as buffalos. Who am I?

Answer: Crocodile

Q6. I feed on ticks which live on rhinos. In return I warn my host if there is danger. Who am I?

Answer: Oxpecker

Q7. With my long, broad wings I soar high in the sky, looking for dead animals to feed on. Who am I?

Answer: Vulture

Q8. Which big animal travels huge distances to find fresh grass?

Answer: Wildebeest

9Q .Food quiz! Link the animal to its food:

Answer: Panda and bamboo; walrus and clams; snow leopard and bharal (blue mountain sheep)

Q10. Peek through the hole to discover how animals live. Can you name or draw one animal?

Answer:____


Ocean Zone
Q11. Find a big button in front of you. Can you guess what it is?

Answer: Conch shell

Q12. Find the second button near the small entrance. Can you guess what it is?

Answer: A turtle's flipper

Q13. I live in the deep sea and use a dangly light to attract my prey. Who am I?

Answer: Anglerfish

Q14. I have vampire in my name and live in deep water. I feed on any dead creatures and waste that sinks down from above. Who am I?

Answer: Vampire squid

Q15. I am black and white and walk in a funny way. My favourite food is krill, a tiny shrimp-like creature found in the sea. Who am I?

Answer: Penguin

Q16. True or false?  A sperm whale can hold its breath for 2 hours when diving for food. 

Answer: True 

Q17. I am one of the world's largest fish and can weigh as much as a caravan! There are fewer of us in the sea as we have been overfished. Who am I?

Answer: Bluefin tuna

Q18. I have a shell like a suit of armour and travel thousands of kilometres between feeding and nesting grounds? Who am I?

Answer: Marine turtle

Q19. Can you name one danger that animals face in the ocean?

Answer: Climate change, drilling for oil and gas, overfishing, pollution, tourism, wind farms


Freshwater Zone
Q20. Find a big button in front of you. Can you guess what it is?

Answer: Crocodile skin

Q21. Look out for my beautiful orange and turquoise feathers. I dive head-first to catch a fish in my beak without making a splash. Who am I?

Answer: Kingfisher

Q22. Can you name one animal that is often found where the river meets the sea and where food is plentiful?

Answer: Seal 

Q23: I swoop low over the water to catch fish in my powerful talons. Who am I?

Answer: Fish eagle 

Q24: True or false. 70% of the freshwater we take from rivers, lakes and the ground is for growing food and raising animals. Look for the image of farming crops.

Answer: False. It is 70%

Q25: Can you name one danger that animals face in and around rivers?

Answer: Agriculture, cities, dams, factories, pollution, use of water to make stuff

Forest Zone
Q26. Find the big button on the left. Can you guess what it is?

Answer: A monkey's foot.

Q27. Find us on the tree trunk. We carry leaves back to our colony to grow the fungi we eat. Who are we?

Answer: Leafcutter ants

Q28. I am blue and yellow and I feed on fruit, seeds and nuts. I also eat clay from river banks to get minerals. Who am I?

Answer: Blue and yellow macaw

Q29. I can swim underwater and hop on land. I shed my skin and often eat it afterwards! Who am I?

Answer: Frog

Q30. I am a skilled hunter and can kill my prey with one leap. Who am I?

Answer: Jaguar

Q31. Scavenger hunt! Can you name an animal with:

Razor-sharp talons to grab its prey?

Answer: Harpy Eage 

A long nose and upper lip to pluck fruit?

Answer: Tapir

A long muscular body to squeeze its prey?

Answer:Tree boa

Q32. Name one reason why we cut down forests. 

Answer: Plantations, agriculture, mining, dams and roads. 

Q33. What plants of the rainforest end up on your plate? Using the iPad about food from the rainforest, can you find:

Brazil nuts
Pineapples
Ginger

Q34. What is your favourite animal you have seen today?

Answer: ____