Working with schools
Inspiring a new generation of sustainability champions
Our work with schools inspires and supports young people to build their knowledge and understanding, develop their skills, and explore their values so they're motivated and equipped to enjoy and care for our beautiful planet.

---
The grrrrrreatest school day of the year!
Join schools across the UK and dress up to show your wild side for WWF on Friday 27 May 2016. Wear it Wild is an opportunity to raise money and awareness of some of the planet's most endangered species through wild-themed events and activities, from dressing up as a tiger to dancing like a penguin, nothing's too wild for Wear it Wild!

To support schools, we've developed three fantastic curriculum-linked activity packs for EYFS, Primary and Secondary, FREE to all registered schools.

Roar into action, sign up now to receive your pack today.



---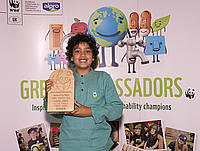 Thank you to everyone who has applied and nominated for the Green Ambassadors Awards 2016, the awards are now closed. Our judges have been very busy going through the mass of applications and nominations we have received. The standard is very high this year and we at WWF are very excited about the amazing work which is being undertaken in schools across the UK.

We will be in touch very shortly. Good luck everyone!


---
We are excited to announce a six-month online media partnership with Guardian Education. We have had some great articles including two from our Green Ambassador champion schools; Heald Place Primary School, Manchester and Wicor Primary School, Fareham.

This is all part of our Plant2Plate campaign. A campaign for schools that focuses on what can be done to produce and consume food in a sustainable way that is not harmful to our shared planet. To support schools on the campaign, we've developed some fantastic curriculum linked resources and activities which will enable primary school teachers to start sowing, growing and showing off their planted goods! Plus a competition to win 1,000, thanks to our friends at Alpro.

Find out more about our Green Ambassador Plant2Plate campaign.
---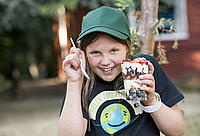 If you want to help your pupils develop the skills and confidence they need to engage - even lead - environmental projects in your school, then Green Ambassadors is for you. Fronted by a team of friendly characters, each representing a topical environmental issue, the scheme provides everything you need to set up or re-invigorate your school's 'green' team. You'll soon be seeing the difference in motivated pupils, reduced environmental impact - and even savings on your energy or water bills!
---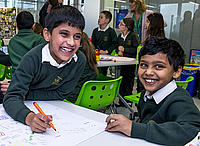 Ever wanted to visit WWF? Well now you can, at our inspiring Living Planet Centre - one of the greenest buildings in the UK. We have a fantastic range of engaging, curriculum-linked workshops on offer for primary schools, providing a stimulating way for children to explore, learn and discover more about the natural world and sustainability issues.
---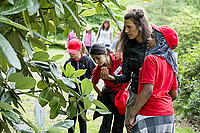 From rainforests to rivers, climate change to citizenship, we've got something to help with your teaching and learning needs in our resource hub. There are curriculum linked activity packs to use in the classroom, materials to help you engage with our global conservation campaigns, and tools and approaches for engaging with sustainability across the whole school,
---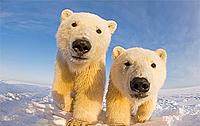 Got a burning question? We've collected together some of the most common or topical questions from all the school enquiries we receive and offered some typical answers. Have a look through to see if you can find what you're looking for!
---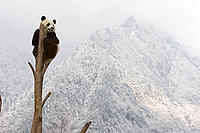 Do you have a query that's not covered on our web pages or FAQs page? Why not contact us and one of the team will assist you.
---