Plant a tree to celebrate our 50th birthday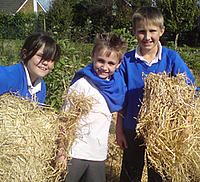 In our 50th anniversary year, we are teaming up with the Earth Restoration Service to help 50 schools set up their own School Tree Nursery.
Trees are beautiful and special. They are also vital to the health of the planet and important for people's livelihoods and well being. By setting up your own School Tree Nursery you can help your pupils to:
learn more about the importance of trees
develop practical skills of planting and nurturing growing things
explore their personal connection with nature
feel that they are contributing to the community – and helping the planet – by helping to restore green spaces.
Your school will also benefit through:
involving the whole school community – including friends and family – in planting and nurturing the saplings
making links to the wider community beyond the school gates when it comes time to outplant your young trees.
contributing to the community by helping to restore green spaces or help create new ones in degraded or derelect land
being part of WWF's 50th anniversary celebrations by helping to create a living 'legacy'. 
---
How does the project work?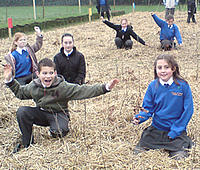 Schools registered as a WWF 50th Anniversary Schools Tree Nursery project will receive all they need to set up their nursery – native tree saplings, name tags, tree guards, mulch mats – as well as practical advice about looking after your trees from the Earth Restoration Service. WWF will also send you an activity pack with ideas for exploring trees in the classroom – whether it's trees through history and in other cultures, their role in the carbon cycle, or stories about trees and forests.
When the time comes to plant out your saplings, our partners at Earth Restoration Service will do their best to help identify the most appropriate places to plant the trees, ideally in coordination with local experts – be they the council, wildlife trust, or a private landowner. We'll also provide you with a press release template so you can contact the local press.
 
---
About Earth Restoration Service

The mission of the Earth Restoration Service is to foster a global network of eco-restoration projects, to raise awareness of the urgent need for ecological restoration, and to campaign for concerted and co-ordinated action towards its implementation.
ERS takes a proactive and practical approach, forming partnerships with schools, community groups, charities, other NGOs, government agencies and businesses, in order to engage and encourage people worldwide to restore their local ecosystems. Currently 300 schools are actively taking part in the School Tree Nursery Programme, helping children in schools to learn about the environment and to plant trees in order to restore their local degraded habitats. Recently ERS has also started to offer butterfly and native wildflower restoration activities as a natural step forward to a richer and more diverse local environment.
The model is also being adapted to schools overseas, in poorer countries who benefit greatly from growing native trees in their school grounds.
(UK Registered Charity No. 1118951)