STOP Illegal Wildlife Trade
Will you help us end the illegal trade in rhino horn?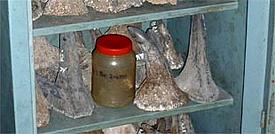 Right now, the global illegal wildlife trade is big business, and a resurgence in the use of rhino horn in Asia – for both medicinal and recreational purposes – means it's now worth more than ever. Just a few years ago, it was sold by the kilo. Today, it's so valuable that enormous sums are paid for mere grams on the black market.

Shockingly, organised criminal networks can have a horn hacked from a rhino's face by poachers in South Africa and delivered to a wealthy client in Asia in less than 48 hours. It's utterly chilling to think that a 20 million-year-old species is being killed so swiftly and ruthlessly, just to line the pockets of a few profit-driven individuals.

And when wildlife criminals can move this fast, we need to act even more quickly to stop them. So please, send a gift to WWF as soon as you possibly can.

Donate now »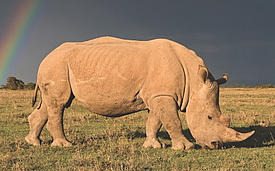 Please send a gift
 to help stop the illegal trade in rhino horn - before it's too late.  
Get involved