Virgin Active
London Triathlon 2013
Saturday 27 & Sunday 28 July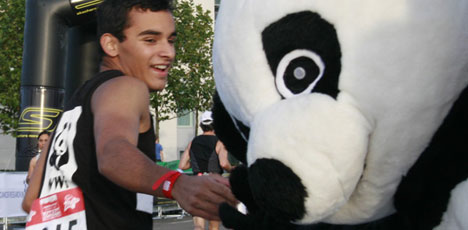 Well done to all our triathletes who swam, cycled and ran their way to victory for WWF.
Congratulations to all of our triathletes on 'The Panda Made Me Do It' Team for completing this triple challenge on 27 and 28 July.

The Virgin Active Triathlon event
Virgin Active London Triathlon is the World's biggest triathlon.

With demand for the world's largest and most iconic triathlon increasing every year, this event is anticipating record entry figures for 2013.

Whether you are a returning triathlete or considering taking it on for the first time, with distances ranging from Super Sprint all the way up to Olympic Plus - PLUS the Team Relay option for teams - there really is something for individuals of all abilities.

Register your interest in Virgin Active London Triathlon 2014
Fancy joining our Team Panda for 2014? Let us know by completing this short online form
See our 2012 team pics