Royal Parks Foundation Half Marathon - 9 October 2016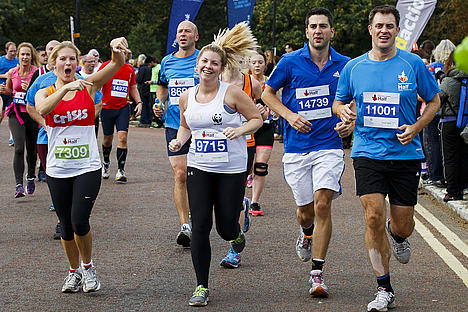 Date: Sunday 9th October 2016
Location: Hyde Park, London
Event distance: 13.1 miles
Event type: Run

Registration fee: £25
Fundraising target: £400

Get a WWF place

---
About the Challenge
Run in one of the most beautiful Half Marathons in the UK
Royal Parks Foundation Half Marathon is an event not to be missed.
Not only do you pass London's most iconic landmarks including Buckingham Palace, the route also takes you through four of the eight Royal Parks - Hyde Park, The Green Park, St James's Park and Kensington Gardens.

Starting and finishing in Hyde Park, this is the perfect setting for this fun and nature bound run. Plus there is so much going on at the Food & Fitness Festival so don't miss out!

How do I sign up?
Registration fee: £25
Fundraising target: £400
If you have secured a place in the Royal Parks ballot and would like to run for Team Panda let us know, by completing this simple application form.
Got your own place
Registration fee: £0
Fundraising target: You have no set target. However WWF would be incredibly grateful for any funds raised.
How we support you
The WWF team support you every step of the way by providing you with fundraising advice, training tips and all these fantastic goodies including a breathable Team Panda top to wear with pride on the day:
Fundraising guide and support to help you reach your target
Breathable running vest, water bottle and goody bag
Lively and friendly facebook group 
Training website with training plans, dietary advice and one to one support
Cheering points on route to help you reach that finish line!