Be part of Team Panda!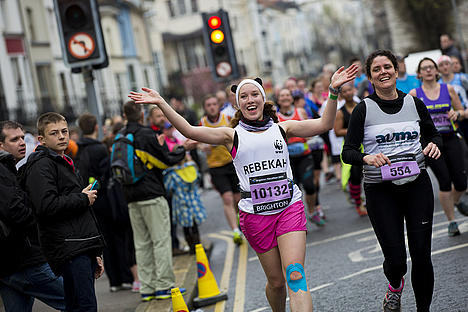 Your support is so important! It will help our work to tackle the most serious environmental challenges facing the planet, building a future where people and nature thrive.
Here are some of the ways we can support you:

A Panda Made Me Do It breathable running vest or cycling top to wear at the event and your training before and after
Fundraising pack full of tips and ideas of how to raise sponsorship for your event
Training plans and diet advice
Friendly Facebook group to get support from other participants
For some events, we will be there to cheer you on and celebrate your achievement. We may even bring our Panda!
If you have any queries feel free to contact us on
01483 426444
or email us at
teampanda@wwf.org.uk
---
Running and cycling not for you? You can still join Team Panda!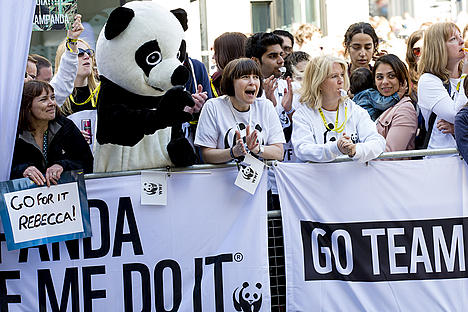 We're always looking for volunteers to help out at our events. Your support is so valuable and will make such a difference. You'll be a fabulous part of our team and will meet fellow WWF staff and supporters. We know your time is precious - just a few hours help at any of our events would be fantastic plus event days are always great funt! 

To join us email us at teampanda@wwf.org.uk

A snapshot of our wonderful world...
We care about how all life on Earth shares our unique planet. We've made this stunning short film to show the breadth of our work and to celebrate the beauty, fragility and resilience of the natural world - and the people whose lives depend on it.