Fundraising for WWF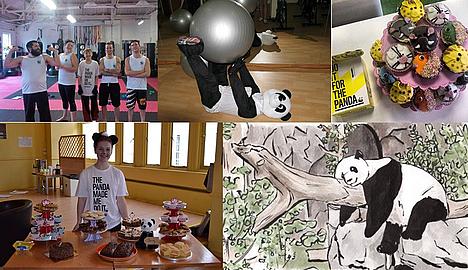 Thank you for showing an interest in raising money for WWF.
Fundraising is a great way of supporting us. Every penny raised helps us save our beautiful planet.

Please find below all you need to support you including a guide with top tips and great fundraising ideas.

Please feel free to download all the materials you may find useful.

If you have any further queries please feel free to call us on 01483 426 333 or email us at teampanda@wwf.org.uk
Fundraising Resources
---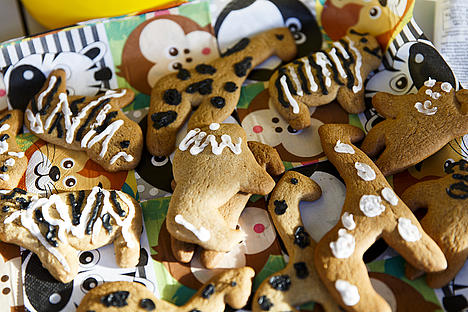 Enter the Wonderful World of Fundraising
Take a look at our fantastic new downloadable booklet, which is packed full of inspiration to help you raise as much money as possible.
---

Your step by step guide on how to get your challenge into the media
Stand out from the crowd!
Why not get creative with your race day outfit! People often find it helps raise sponsorship and awareness on the day. You definitely will get extra cheers!
 **Warning - if you do decide to take part in a challenge in a costume please make sure you train wearing it so your body is used to the conditions... its can get very warm!**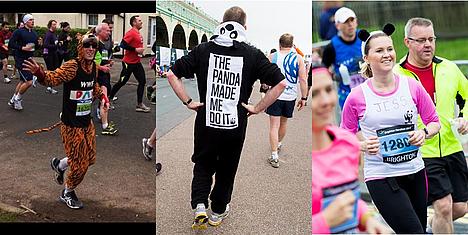 How your fundraising helps us
Almost 70% of our income comes from donations through membership, legacies, and of course - fundraisers like you! Every donation – no matter how big or small – makes a difference to projects across the world. Here are just a few examples of what your fundraising efforts could buy:

£10 could fund blood testing to check the health of one polar bear so we have the data needed to understand how climate change is affecting them. 
£25 could fund the cultivation and planting of over 800 tree seedlings to replant areas of critical tiger habitat. 
£50 could train 25 farmers on effective and safe ways to deter elephants from crop raiding in Kenya.
£100 could pay for a pair of binoculars for rangers helping to protect Amur leopards in the Russian Far East
£750 could pay for one wildlife sniffer dog to work on patrols sniffing out smuggled wildlife products like rhino horn and tiger bone.
---
Team Panda Cover Photos
Make sure you make your pages look the part by using one of our Team Panda cover photos.
 All you have to do is click on the image, save as and then upload to your facebook account!



Do you need help inspiring your supporters?
Why not include a link to our wonderful "Day in the Life of WWF" video?
To embed this video:
Select the share button on the top right hand corner
Then select 'more'
This will take you to YouTube where you can select 'embed' to find the code.     
If you have any problems just email
teampanda@wwf.org.uk