The One in Five Challenge
Helping companies fly less – good for business, good for the planet
WWF ran the One in Five Challenge from July 2009 to January 2014, helping some of the UK's leading companies and government departments to cut their costs and carbon emissions significantly by flying less. The One in Five Challenge is now being managed by Global Action Plan (GAP), the UK's leading environmental behaviour change charity. GAP is providing a broad range of support and advice to One in Five Challenge members to help engage employees with making smarter travel choices, and is working to bring more organisations on board this successful programme.
The aim of the One in Five Challenge is to cut 20% of flights within five years and use lower-carbon ways of staying connected, such as videoconferencing and rail. Members are provided with the methodology and tools they need to keep track of how much they're flying and to see the progress they're making to reduce their flights and emissions from flying, as well as money saved from flying less. These results are independently audited and can be used in corporate environmental and carbon reporting. Organisations that achieve the Challenge receive an award logo and other public recognition.
One in Five Challenge Members
The following companies & organisations were members of WWF's One in Five Challenge:

Balfour Beatty, BSkyB, BT, Capgemini, Lloyds TSB, Marks & Spencer, Microsoft UK, Scottish Environment Protection Agency (SEPA), Scottish Government, Skanska, Vodafone UK and WWF-UK.

Award winners

The following members achieved WWF's One in Five Challenge Award:

BSkyB
BT
Capgemini
Lloyds TSB
Microsoft UK
Scottish Government
SEPA
Vodafone UK
WWF-UK
One in Five Challenge results
WWF recently published the 3rd Annual Report for the One in Five Challenge, which shows the latest results achieved. These are very impressive: members have, on average, cut their flights by 38%, saving over £2 million and 3,000 tonnes of CO2. In other words, members have, collectively, far exceeded the 20% target and much faster than expected!
WWF has compiled all the learnings from this programme in the One in Five Challenge Toolkit, which contains a number of case studies showing how organisations have managed to cut their flying and the benefits gained from doing so. We hope this toolkit will inspire other organisations to cut unnecessary flying and provide a 'how to guide' for implementing a travel reduction programme.
The business case for flying less
Financial savings from avoided flights and accommodation
Lower emissions to meet carbon reduction targets
Increased productivity due to more time in the office
Better global collaboration and faster decision making
Better work–life balance for staff, which can boost staff retention
Improved ability to operate in a carbon-constrained future
Questioning the business and economic case for airport expansion
In addition to providing a low-carbon solution to reducing business travel, the One in Five Challenge has also provided a useful evidence base showing that leading companies are flying less, not more, questioning the need for airport expansion, as shown in this infographic. WWF opposes Southeast airport expansion as we believe that there is already sufficient airport capacity to allow aviation to grow within environmental limits without building a new runway, especially as it would result in millions more tonnes of CO2 being produced each year, threatening our ability to meet UK climate targets and inflicting more noise, congestion and air pollution on local communities. There is also no proven economic case that airport expansion will guarantee economic growth.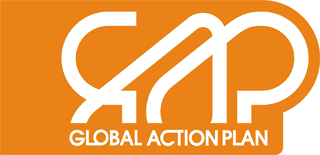 Joining the One in Five Challenge
If you think your organisation would be interested in taking up the One in Five Challenge, or to find out more, please see GAP's website or contact Caroline Watson or call 020 7420 4444.