Stuart Haygarth & Sian Evans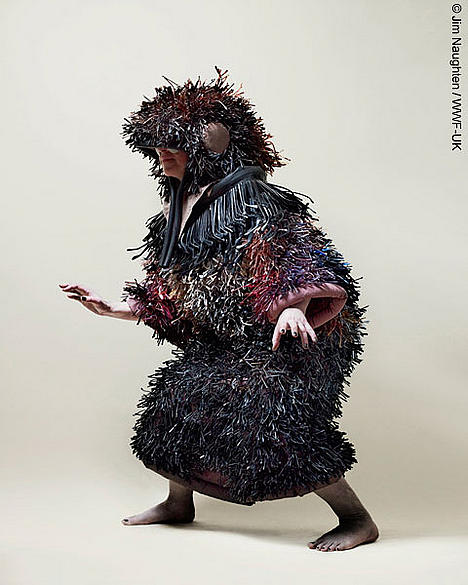 Lot 06
The Temple Tip Bower, 2012
Artists' canvas, cold water dye, string, customised safety pins, temple tips (from found spectacles) Body: 170cm diameter at widest point x 62cm wide x 110cm high Headwear: 35 x 50 x 48cm

Estimated value: £6,000

Stuart Haygarth obsessively collects objects, which he categorises and arranges to create powerful visual statements. He strives to give overlooked objects a new significance through his chandeliers, installations and sculptures. Sian Evans is a jeweller, designer, collector, academic and craftswoman. She's fascinated by how social status is conveyed through dress codes and the adorned body.

For WWF's Pandamonium, they've imagined a 'Neutopian' present through their forest-dwelling Temple Tip Bower. Like the bowerbird, it gathers and sorts objects compulsively. However, instead of attracting a mate, it collects temple tips for warmth and protection – a reminder that materials discarded by one person can be life-saving to another.


---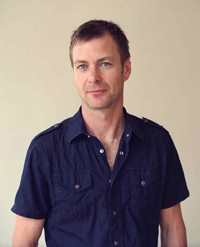 Sian Evans – selected accolades
2001-present Senior lecturer and sustainability champion at Central St Martins (BA jewellery design)
1986-present Eponymous jewellery brand design consultant and mentor
27 seasons of London Fashion Week during the 1990s, plus New York and
Paris Fashion Week
Catwalk jewellery for Paul Smith, Michiko Koshino, Gieves and Hawkes
Creator of The House of Fairytales medals

Stuart Haygarth – selected exhibitions
2011 This Is Design, Design Museum, London
2010 Framed – installation at the V&A museum, London Design Festival
2010 Second Lives: Mixing the Ordinary, Museum of Arts & Design, New York
2010 Let's Dance, Musee d'Art Contemporain du Val-de-Marne, Paris
2009 Found – solo show at Haunch of Venison gallery, London