Sponsor an acre of forest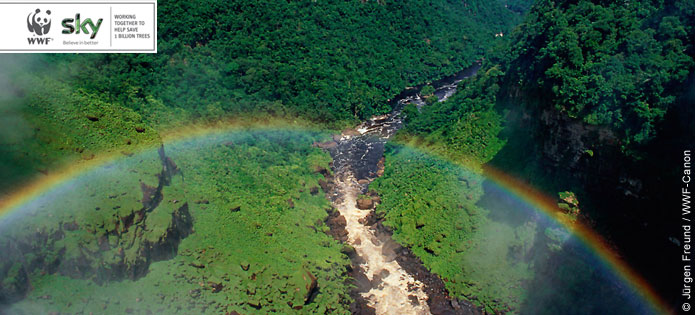 The Amazon is the biggest and most spectacular rainforest in the world - help stop its destruction.
Why should you sponsor an acre today?
The Amazon is vital for species diversity, natural resources and regulating the global climate - but 20% of it has already gone.
As part of our Sky Rainforest Rescue partnership we are helping to protect one billion trees in the Brazilian Amazon - your donation will be matched by Sky, doubling your contribution.
Your support will help tackle deforestation by supporting local communities to manage their land in ways that reduce pressure on the forest.
You can sponsor an acre from just £3 a month.