Get fit and take on a challenge for WWF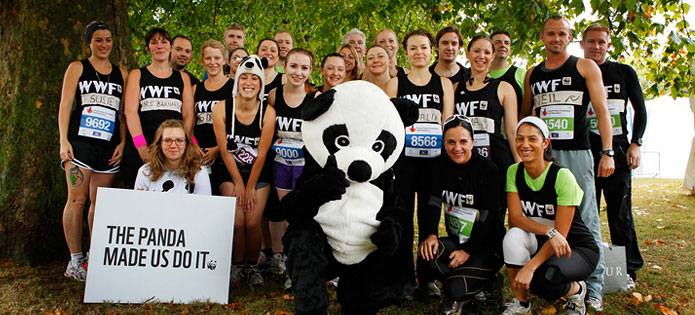 Join our team of wonderful supporters taking on a sponsored event for WWF in 2012
In this Olympic year, get fit and take on a sponsored challenge for WWF. With a wide range of events, we have something for everyone.
By taking part in a sponsored event for WWF you can…
Support our vital work
Set yourself a personal challenge.
Raise funds in a fun and personal way.
Be a part of an enthusiastic team - share your stories, photos and tips.
Enjoy a fantastic buzz on the day - listen out for our energetic roars as you run past and high-five the Panda mascot.
Celebrate your superb achievement with us at the end.