Take part in
the Ecover Blue Mile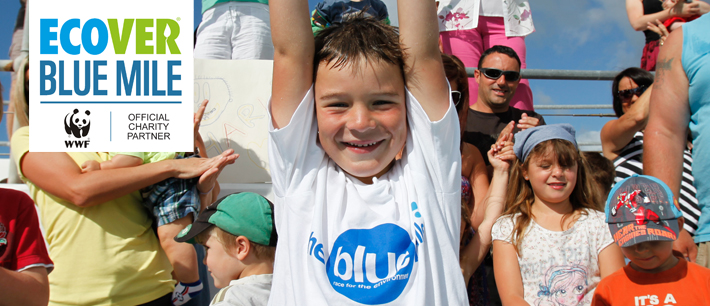 Enter the Ecover Blue Mile
Join thousands of people across the UK who are taking positive action to help protect our rivers and seas by taking part in the Ecover Blue Mile.
It's a great way to get fit and have fun - and raise vital funds to support WWF's work to protect our seas and rivers.
You can swim, kayak, paddle or just walk a mile - as long as you're close to water, that's what the 'blue' bit is about.
You'll be helping protect our oceans and waterways - and the wildlife and people who depend on them.
Take part in the Twickenham Alive Blue Mile on 9 June or the flagship Ecover Blue Mile event which will take place in Plymouth on 8-9 September, and at selected venues around the UK. Find out more, here.
You can also organise your own Ecover Blue Mile event: Complete a mile on, or near water; it can be a paddle on the river with friends or even a mile walk along the seaside. We'll support you every stroke, kick or paddle of the way with top training tips and fundraising advice.