Messages of support for anti-poaching patrols
Posted by WWF on 12/01/10 00:00 AM
Thanks to everyone who responded to our recent tiger appeal with a donation and with messages of support for the work of the anti-poaching patrols.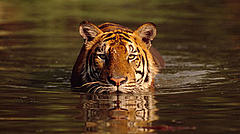 We were delighted with the hundreds of messages of support - here are just a few examples from the hundreds we've received. These messages of support will be sent out  to all the men and women in the front line of tiger conservation. Thanks to everyone who took the time to put pen to postcard.




Click the slideshow to browse the messages

We will be updating this page with more of your messages of support throughout 2010, The Year of the Tiger.

You can...

If you would like to send a message to the anti-poaching patrols, you can add a comment using the form below and we will pass your message on.
Please note: we reserve the right to remove any insulting or offensive messages left here. Feel free to express a measured opinion, but keep it civil 

–

and bear in mind that children sometimes read these pages too. Thanks.
Bookmark this:
---