Interview with Maggie Gowan, founder of the British Wildlife Photography Awards
10 September 2012
Maggie Gowan launched the British Wildlife Photography Awards in 2009. The aim was to celebrate the talents of wildlife photographers working in Britain, while highlighting the great wealth and diversity of our natural history. (Take a look at some of the winners.) Maggie answers a few of our questions…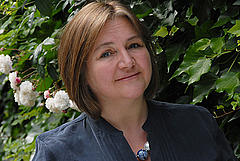 Q: What was your motivation for starting up the BWPA?
I've always been passionate about photography, the natural world and conservation. Having worked for a major charity in recent years, commissioning exhibitions on the subjects of 'Coast & Climate Change' (and working alongside conservationists and scientists), I became increasing aware of the UK environmental issues we are facing and the need to raise awareness nationwide.
Since its inception, BWPA has had astonishing interest from the British public and media, reaching millions each year. I continue to be motivated as the interest grows and hope we can encourage more people to discover their local environments.
Q: The BWPA competition showcases pictures of our rarest animals alongside wildlife on our doorstep – what have you seen that's amazed you?
The two subjects that have been most enlightening or surprising to me are: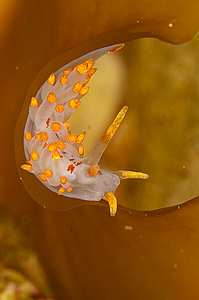 The 'hidden world'. Such a wealth of fascinating and wonderful creatures which are so rarely seen close-up but are everywhere around us. The skill of the photographer brings them to our attention, reminding us of their diversity and importance in our ecosystems.
The marine environment. UK waters have not had the best coverage photographically. Or rather our attentions have often been on exotic species where the visibility is greater. In the last few competitions we have seen fantastic photography from all over the UK coastline, highlighting an amazing array of species – from tiny colourful nudibranchs (incredible-looking 'sea-slugs') to beautiful images of jellyfish, seabirds and larger creatures seen in our waters, such as dolphins and seals.
Q: What advice would you give for people wanting to enter the BWPA competition next time? Should they be trying to spot an unusual species, or capture an unexpected image, or a really high-quality shot?
Some of the most successful images have been shot close to where the photographer lives. Often they've been able to learn about their subject's behaviour and habitat, predicting their movements and the best times of the day for photography.
It can be in open or urban spaces near you, or in a garden. Some of the best shots are common species photographed in an innovative way, capturing the essence of the animal. It's not necessary to seek out rarer species to get good strong images.
I know of one photographer who spent time observing a hare and its run, eventually capturing it at high speed running towards the camera. Another visited her local nature reserve every day, getting to know the life cycle of the dragonflies. She captured numerous stunning images of them at rest in the morning dew.
You can…
blog comments powered by

Disqus