Latest from Scotland
Show the Love!

Many of the things we love are being threatened by climate change. Whether it's your morning cup of coffee or our stunning landscapes.  Tell our new First Minister you want the Scottish Government to help protect the things you love
here
'Flying start' to 2015 for wind power in Scotland! 

January got 2015 off to a "flying start" when it came to wind power output in Scotland according to new figures.
Find out more here
Massive Thank You to players of People's Postcode Lottery!
WWF Scotland recently joined 50 other charities at the annual People's Postcode Lottery Gala, to celebrate the support of players of People's Postcode Lottery towards a broad spectrum of charitable work all over the world.  
Find out more here
New report: Scotland could become renewable 'powerhouse' by 2030
Scotland's electricity system could be powered almost entirely by renewables by 2030 and without the need for any gas, coal or nuclear power stations in Scotland.  
Find out more here
Join us~
Help protect our amazing planet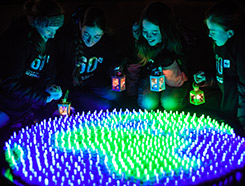 WWF's Earth Hour's back!
We're delighted to announce WWF's Earth Hour is back!  Get the date in your diary - Saturday 28 March at 8.30pm.
As usual there are lots of things you can do after signing up - check out our useful resources or find out what exciting things are happening in your area!
Aswell as switching off - think about things you can do beyond the hour, maybe switching off your TV or computer at night or getting off the bus a stop early and walking to work.
Whatever you do - have fun!
Supported by players of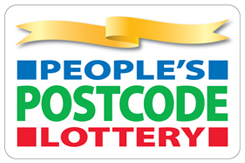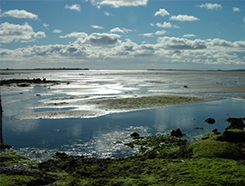 Find out more about our work in Scotland
We are a small team dedicated to finding solutions to a broad range of pressing environmental problems, all of which affect Scotland.