The ICES figures offer no more hope than those issued in 2003 for the majority of European fish stocks. To prevent their commercial collapse ICES is advising zero catch for cod stocks in the North Sea, West of Scotland and in the Irish Sea, as well as for southern hake and Norway pout. A ban on fishing for Mackerel in certain parts of the North Sea has also been recommended, while reductions of fishing effort have been advised for other key stocks such as sole, sandeel and plaice.
"Today's ICES figures make depressing reading. Short term political opportunism and a lack of effective monitoring of fisheries by Member States has led to rapidly diminishing commercial fish stocks without any realistic long term vision for the future of the industry or the natural resource that it depends upon." said Charlotte Mogensen, Fisheries Policy Officer, WWF European Policy Office.
"More vigorous recovery plans need to be agreed and implemented to ensure any hope of recovery for many of our key commercial species and a sustainable future for their fisheries,"
"It's extremely frustrating that ICES has warned for several years that cod stocks in particular have been dangerously low, and although a recovery plan was agreed for the North Sea stock this took too long to happen and was a compromised outcome."
"WWF believes that recovery plans currently being considered for species such as southern hake and sole in the Bay of Biscay need to include measures such as real time monitoring, effective use of time/area closures and critically, a means of addressing the bycatch and discard levels of the fisheries in question," added Charlotte Mogensen
Ministers must act on the commitments made in the revised CFP. Key decisions need to be taken to aid stock recovery and ensure the sustainable management of fish stocks in European water and beyond.
Fundamentally an ecosystem approach must be adopted as should effective recovery plans. Observers on EU vessels should be investigated as a means of effectively providing more information on the fisheries as well as a means of providing real time enforcement of fishing activity.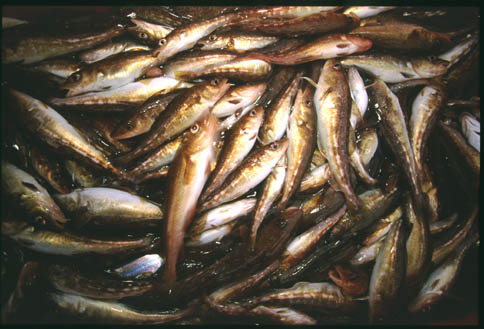 Further information
To find out more about our work in this area visit the Marine and coastal section of our Research Centre .