WWF's 50th Anniversary
WWF's 50th anniversary was in 2011. As well as looking back at what we've achieved together so far (see some highlights on the right), we need your help to make the next 50 years even more special.
Just a few things we did for our 50th...

As part of our 50th anniversary, we brought you 50 'Green game-changers' – a selection of inspirational examples from around the world of how businesses and entrepreneurs are turning environmental challenges as a catalyst for innovation.
Green game-changers report 2013 PDF

Acclaimed writer Stephen Poliakoff and director Charles Sturridge created a magical tale of adventure and discovery for us. The breathtaking short film 'Astonish Me' showcases some of the extraordinary species recently found around the world.


We love our new commemorative stamps from Royal Mail - 10 1st class stamps showing threatened species and a special Amazon-themed set. All printed on sustainably sourced paper.


Award-winning designer Fiona Stephenson's RHS Hampton Court Flower Show garden was inspired by our work to protect precious UK chalk streams.

We've even got our own 50p piece in circulation, thanks to the Royal Mint. It's festooned with 50 small but symbolic icons representing different aspects of our work.


Download our free e-book, For a Living Planet, telling the story of WWF and our successes and challenges so far.

What will you do?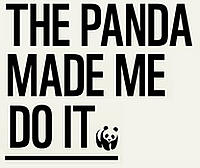 Lots of people are doing fantastic things to help us protect the natural world - buying sustainable seafood or forest-friendly wood, adopting an animal or saving energy at home or at work...