Annual Review 2012
We always relish the opportunity to collect together our latest successes in our Annual Review. This year we open with something that was literally beyond stratospheric: the launch from space of our latest Living Planet Report. It was a compelling moment that sets the tone for a year's worth of conservation, campaigning and fundraising high points.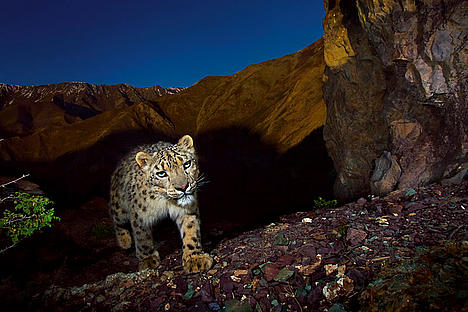 In this year's rather lovely page-turner version, you'll find videos that really bring our work to life. And there are galleries that show you a little more about some of the stories. You can download wallpapers of some of the glorious photographs, too. 

There's a focus on our work to protect wildlife – and the forests, seas and fresh water they rely on. For instance, there's news that 60% of the critically endangered Amur leopard's forest habitat is now a national park. An update on our lobbying against a major oil platform next to vital feeding grounds of the world's last 130 western Pacific gray whales. And a review of our ongoing partnership with HSBC to rejuvenate key rivers and wetlands.

Then there's our innovative approach to helping Belize's coral reef cope with climate change; some truly impressive results in our challenge to reduce business flying; and a first-hand account of our part in the victory against a planet-trashing coal-fired power station in Scotland.

We also share news about our efforts to inspire the next generation of conservationists. This year we took some of our young Green Ambassadors to an exciting summit at Highgrove. And you can find out more about our nine-year marathon to 'green' the Olympics.

As well as plenty more good news, there's the usual summary of the money you helped us raise, and how we've used it.

We also look forward both to the year ahead and to the exciting new direction we're pursuing over the next few years to help us achieve an even deeper impact on the natural world.

In short, our 2012 Annual Review is a celebration of all you've helped us achieve in the last 12 months – and a reminder of just how important your ongoing support is going to be.

Please do have a read.