Campaigns that changed the world
Colin Butfield, our head of campaigns, chooses four landmark victories where the voice of our supporters proved a potent force

Over the past few years, WWF's growing army of campaigners have helped win major victories for the environment. From sending an email to signing a petition, small actions are resulting in big changes. Here, we show how supporter power is speaking volumes to governments and business – and how you too can get involved.
Wildlife crime: we got tough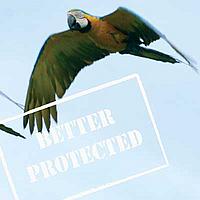 The UK justice system got tough on perpetrators of wildlife crime after an overwhelming response to WWF's Wildlife Trade campaign.

Prior to the campaign, trading in international endangered species within the UK was not an arrestable offence and carried a very low penalty.

Over 120,000 campaigners signed a petition supporting the government's proposed increase in the penalties for wildlife criminals in this country. Thousands more supporters wrote letters to their MPs asking them to back the amendment to the Criminal Justice Bill going through parliament.

The resultant Criminal Justice Act increased the maximum penalty for wildlife crime from two to five years, making trading in endangered species inside the UK an arrestable offence for the first time.

For more information about wildlife trade, visit wwf.org.uk/wildlifetrade
---
Chemicals: success in Europe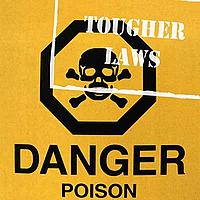 A campaign to ban the use of hazardous chemicals in order to protect humans and wildlife resulted in the toughening of European regulations.

A petition bearing the names of 77,000 supporters was given to the European Parliament, calling for legislation known as REACH (Registration, Evaluation and Authorisation of Chemicals), to be strengthened.

In addition, a hardy group of supporters took to our double-decker campaign bus and visited their MEPs in Brussels to voice their concerns first hand.

As a result, manmade chemicals that build up in living organisms, and those that linger in the environment for decades, will have to be replaced with safer alternatives where possible. There is still work to be done to regulate the use of chemicals effectively, but this was a huge step forward.

"It is a testament to our dedicated supporters that these laws were strengthened. Having over 70,000 people behind you certainly gives you added credibility and influence," says Anthony Field, senior campaigns officer at WWF.

For more information about the Chemicals and Health campaign, visit wwf.org.uk/reach
---
Climate change: all on board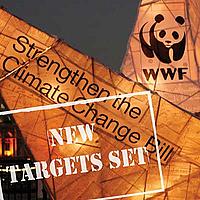 Supporters responded in their thousands to sign WWF's Get On Board petition – which urged the UK government to set a target in the Climate Change Bill to reduce greenhouse gas emissions by at least 80% by 2050, and to include aviation and shipping. These supporters' names were then pasted onto a giant paper boat and plane, which we parked outside the Houses of Parliament.

"With the click of a button, supporters added their voice to WWF's campaign and sent a clear message to the UK's leaders," says Colin Butfield. "These names were not only presented to Number 10 Downing Street, but were also added to the stunning paper boat and plane models which featured in numerous media reports."

In a victory for WWF, the government has now passed the UK Climate Change Act to reduce greenhouse gas emissions by at least 80% by 2050, and will include the aviation and shipping sectors.

---
Sakhalin: whales before oil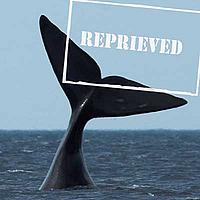 In 2007, the UK government's Export Credits Guarantee Department (ECGD) gave a conditional offer of support for the world's largest oil and gas development off Sakhalin Island in the Russian Far East.

The development is adjacent to the feeding grounds of the critically endangered Western Pacific gray whale – only 120 of which are estimated to survive today.

Campaigners wrote to a key government minister in support of WWF's legal battle to prevent UK government funding being given to this potentially devastating development.

Ultimately, the Sakhalin Energy Investment Company withdrew its application for support from the ECGD.

For more information about Sakhalin, visit wwf.org.uk/ecgd
---