The true value of a company is measured in more than money
Posted by Sue Charman on 15/09/11 16:22 PM

An interesting and welcome discussion paper has been released recently, putting forward the case that companies should have more integrated reporting to show their true value in the 21st century – this means recording and reporting a variety of information; financial, social and environmental.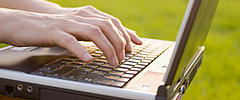 Recording information, like a company's financial performance is critical, but so is recording and reporting information on carbon emission from big companies if we are to meet our carbon budgets.

I am part of the team at WWF that is pushing for Mandatory Carbon Reporting for big businesses in the UK but the paper by The International Integrated Reporting Committee goes even further, calling for a new approach to corporate reporting.

In our discussions with investors, it has become apparent that greater levels of disclosure around environmental reporting would provide increased certainty for investors, as it would help them understand the true risks to their investments. This new report states "Integrated Reporting makes clearer the linkages between the organisation's strategy, governance and financial performance and the social, environmental and economic context within which it operates. It also aligns externally reported information with information that management uses for decision-making. This enables investors to assess more effectively the combined impact of the diverse factors that materially affect an organisation's long term value".
We support this discussion paper as we believe it supports our asks for greater transparency on environmental, social governance (ESG) issues, which has been a key theme underlying our campaign with our partners The Co-operative to make mandatory carbon reporting a requirement for big businesses in the UK.

We will be feeding back on this discussion (deadline 14th December) and will be looking to be involved in the pilot programme starting in October 2011.

Bookmark this:
---
blog comments powered by

Disqus