Wood buying tips for shoppers
Shoppers: how can you make sure you're choosing good wood?
What's the issue?
Illegal and unsustainable logging threatens forests and livelihoods in countries like Indonesia and in the Congo Basin. But you shouldn't simply avoid buying products made from tropical timber – if it's managed responsibly, timber can provide a sustainable income for communities who can keep the forests healthy for future generations and wildlife. You just need to make sure what you buy has been sourced responsibly.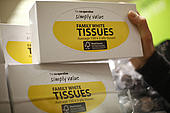 What should you do?
Look for the forest-friendly FSC logo when you're choosing wooden furniture, flooring and other forest products like paper and charcoal. It's the best way to be sure you're buying a product that's been harvested legally and with respect for forests, people and wildlife.

Be aware that a retailer might display the FSC logo on their website or in their store, but that doesn't mean all the forest products they sell are FSC-certified. Ask about the specific product you're interested in. Where did it come from? Say that you're concerned about the problem of illegal and unsustainable logging – how do they know it's come from a forest that is managed responsibly?

If they don't know where their supplies are from, that means they can't have checked whether it's from illegal sources. We'd suggest you shop elsewhere.

Read more about certification

What if you can't find FSC-certified products?
Tell your retailer you want them to stock FSC-certified items. Businesses will listen to their customers.

If you stop buying wood that comes from forests that are badly managed, or even perhaps that has been illegally produced, then the suppliers of this wood will have no choice but to change as well.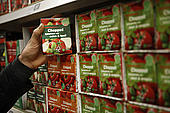 Check the FSC database
A company licensed to sell FSC-certified product has a unique Chain of Custody number. You can ask for this number and check it on the FSC International database to see what products it covers.

And you can search for FSC products available in the UK on the FSC-UK product database

FSC has strict rules on how a company can promote their FSC products and any ambiguous claims should be reported to trademark@fsc-uk.org.

Do FSC products cost more?
Some suppliers may say that FSC products cost more and that's why they don't sell them. Like any product, price does vary according to what you buy, what the wood species is, the quality of the product and where it was made. It's possible that an FSC product could cost more – but this is not automatically the case.