Cities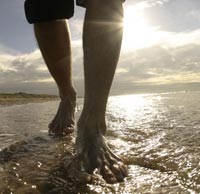 Ecological footprint of British city residents
This report ranks the 60 British cities by the ecological footprint of their average resident. It highlights the ways in which we are living unsustainably as well as opportunities for change.

Our over-consumption of resources is driving the global decrease in species populations. The more we consume, the greater the demand on the environment and the higher the level of species loss.

The first step in tackling this issue is for people to find out their ecological footprint and take action to reduce it. Start your journey, take the WWF eco-challenge and find out the size of your ecological footprint.