Livewell: a balance of healthy and sustainable food choices
30 January 2011
When it comes to food we're all a bit weary of being told what to do. And the conflicting reports we hear make it all sound a bit complicated.

Well – here's some good news! Things might be a good deal simpler than you think. What's healthy for people is – more or less – healthy for the planet too.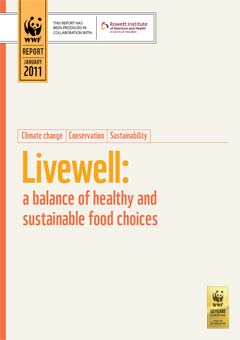 The food we eat – growing, producing and importing it – has a massive impact on the planet, from the Cerrado savannah in Brazil to the forests of Borneo. And food is responsible for 30% of the UK's CO2 emissions, adding to the threat of dangerous climate change.

But you can help the environment by eating more fruit, vegetables and cereals – and less meat and processed food. And, of course, that's better for you too.