The Livestock Dialogues
The issue of eating meat is a contentious one. We've been unpicking some of the knottiest problems through dialogues with producer organisations, government, academics, retailers and NGOs:
What role can changing our consumption of meat play in combating climate change?
How can eating less meat help protect the planet? And does this message over-simplify the issue?
What consequences would an 'eat less meat' message have for hard-pressed farmers?
What role could government and retailers play?
We've used the outcomes of these dialogues as the basis of a series of reports we've produced with the Food Ethics Council.
Livestock consumption and climate change
We've produced two reports on this subject: the first offers a framework for a constructive debate on the issue of meat consumption; the second looks at progress, including detailed feedback from EBLEX, the organisation for beef and lamb levy payers in England.
A Square Meal
The Square Meal report builds on the work by exploring opportunities for government. We describe ways to create a market that favours patterns of meat consumption that are both environmentally and economically sustainable.

In practice, such measures aren't necessarily targeted directly at consumers or specifically at meat, livestock or, in some cases, even the food sector.

Most measures have broader rationales – for example: to treat consumers honestly; to help farmers get a fair return.
Selling Sustainability?
The Selling Sustainability? project looks at the role retailers can play in promoting sustainable diets.


Prime cuts: valuing the meat we eat
A message that encourages consumption of 'better' meat could be acceptable to the public and producers, and could deliver broader benefits than simply eating less meat.

Yet there's no clear understanding, among producers or consumers, of what 'better' might mean in practice.

Our report and its summary provide a first step towards defining 'less but better' meat consumption. They suggest a focus for policy development, engagement and research.
What's next?
We're working with other environmental, health and development organisations to better understand what constitutes a sustainable diet and policy needed to facilitate change.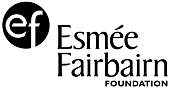 With thanks to the Esmee Fairbairn Foundation for funding this work.