Forest frontier: a visit to the Russian Caucasus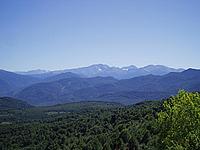 We're running a programme that will help protect the species-rich forests of the Russian Caucasus. Julia Young, manager of WWF's Global Forest & Trade Network in the UK, went there to see what's happening.
In the Caucasus mountains, where Europe and Asia meet, are some of the world's most remarkable forests. You'll find a mixture of trees found nowhere else on Earth, including forests of unique types of oak, maple, chestnut and wild pear.

These forests are home to a wider range of species than almost any other temperate region. Rare and endangered animals include large predators like the Persian leopard, wolf and brown bear, and their prey – red deer, bezoar goat and wild boar.

The mountain forests play a critical role in preventing soil erosion and regulating water flow. They're also vital to the region's economic and social life.

But economic growth is threatening the very forests it depends on. Unsanctioned logging and illegal export of valuable species is damaging vital forest habitats. Forests are being logged too intensively, and there's a lack of modern forestry practices. As a result, wildlife is in decline and local people aren't benefiting as they should.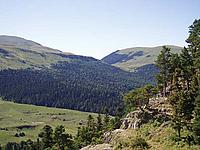 Our project in the western Russian Caucasus, which has been running for a year and is managed by WWF-Russia, is addressing these issues. We're getting people involved in sustainable forest management, which will support people's livelihoods for the long term, while conserving the long-term future of the forests. And we're working to make sure the most important habitats are properly protected.

The project is being supported by Tetra Pak. The company is a member of our Global Forest & Trade Network (GFTN), which I'm the manager of in the UK.

GFTN members are committed to using only timber than can be traced back to responsibly managed sources – through Forest Stewardship Council (FSC) certification, for example. Tetra Pak wanted to work with WWF to drive better forest management in priority forest habitats. This project has enabled us to start work in an area where the dialogue on responsible forest management hadn't got underway, but was desperately needed. So this is a great opportunity to see what initiating this work involves in practice.

At the end of August 2011, I visited the Russian Caucasus to get to know the region better, hear how the first year has gone, and see what else we can do to support its forests, wildlife and people.

This is the diary of my trip.

---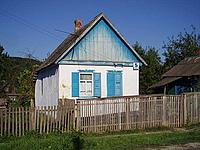 Day 1: Arriving in the Caucasus
On the plane into Krasnodar, there are a few reminders of why we're working on forests in the Russian Caucasus. The Moscow Times (in English) has the headline "Fish, timber make best profits". Another article wrestles with why we fail to predict what will happen in Russia – primarily because we don't expect it to change. A guy across the aisle is reading a book on macro-economics: he's on C for Consumption. So far, so interesting.

This is one of the most developed and populated regions of Russia, with approximately five million people. It's also one of the most expensive to live in, mainly down to the more appealing summer climate. Not the back of beyond, but a region of economy and business.

An immediate visual impression is that the city of Krasnodar is full of trees. When I comment on this to Alexander Voropaev, GFTN manager for Russia, who I am travelling with, he tells me the reason is the heat. It wouldn't be possible to live without the shade over the summer months, especially since summers here have been getting hotter.

From the city, we head off to the northern slopes of the Caucasus mountains and our main project area. We're joined by the project coordinator Roman, who's based at the Caucasus office (it's a small office – just him and one other person!), and Mikhail, a filmmaker who's doubling as our driver.

We discuss a few of the issues putting pressure on forests in this region. Although it's an expensive place to live, a forester here may earn only around 1,000 euros a month. How do they manage? If costs are high, it's easy to see why illegal and unregulated logging may be tempting.

---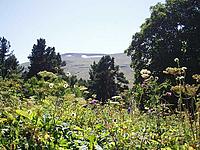 Day 2: FSC challenges and opportunities
All forest in Russia is state owned, but in most of the country private companies and other groups are granted the right to manage particular areas – called 'concessions'. There are about 1,300 forest concessions in Russia, of which about 25% are FSC certified.

Today was an insight into the way things work in the Caucasus, where 80% of people depend on forests for their livelihoods in some way.

In Adygea there are no forest concessions – giving exclusive rights is difficult when so many local people depend on the forest. People have a very strong connection to the forest – it has real value for them and their lives.

This creates a major dilemma – if a single operator runs a large concession, it's often easier to improve environmental standards than when many small forest workers are involved. But social sustainability matters too. Sustainability is not built into Russian forest law, and WWF-Russia is involved in a federal forestry council to try and influence developments in the forest code to improve the situation. We're also working with the Russian forestry department locally to explore possible models for FSC certification in the region.

We make a quick trip over to Parquet Perfect – a local flooring processor. The owner is expanding his business by using wood waste from his factory and other local mills to make briquettes for bioenergy.

He's also thinking of getting FSC chain of custody certification for his flooring, which uses locally produced hardwood veneers like oak and chestnut. This is because some of his buyers have asked for FSC to satisfy customer demand for sustainable products. It shows how important market demand for FSC is in improving forestry practices in places like the Caucasus.

Finally, we drive from Maykop to the Kavkazskij biosphere reserve. The scenery and habitat here are amazing. We try to imagine what it would look like without any trees. It's impossible. This is where our work on FSC certification of forests will matter most because they'll help support thriving national parks and reserves, important for wildlife and tourism.

---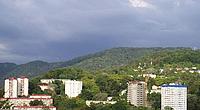 Day 3: Preparing for the Winter Olympics
We have to double back on ourselves to get round to the southern slopes of the Caucasus range. This is a relatively short distance as the crow flies, but it takes us well over nine hours. Getting around in this region is clearly a challenge – it's a strange mix of developed and undeveloped.

All along the way, the region is forested. A lot of small rural houses line the road to the coast, and these each have a wood pile for winter. Many have produce for sale, such as fruit and honey.

Things are changing fast though. Our destination is Sochi, site of the 2014 Winter Olympics. It's an industrial city spread out along the coast of the Russian Riviera.

For the Olympics, a new mountain resort is being created, and there's extensive development across valleys, hillsides and the high plateaus. Most of this is just outside a national park area – WWF-Russia objected to development in the park itself.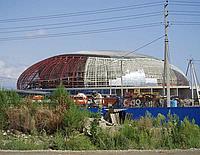 Even to my relatively untrained eye, it's clear that not enough is being done to manage the environmental impact. But I suppose once it's completed and settled in it won't be such an eyesore. If they finish it well and keep further growth in check, then development and nature can sit pretty comfortably together.

I join the holiday makers for a swim in the Black Sea around 8pm, just before the evening storms hit, bringing torrential rain. That's another concern – the mountain headwaters have to have somewhere to go, and too much building and forest clearance could increase flooding and erosion.
---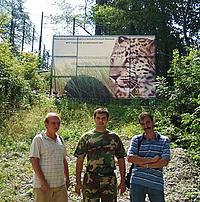 Day 4: Introducing the Persian leopard…
A 6m-high fence and electric security gates tell us we've reached our destination: the Persian leopard reintroduction centre, which we've been given rare permission to visit.

Persian leopards used to range throughout the Caucasus mountains from where we are in Russia, though Georgia, Armenia, Azerbaijan, Turkmenistan and into Iran. Today the population is mostly in Iran, and the species is critically endangered – estimates put the number of adult Persian leopards in the wild today between 871 and 1,290.

With extensive forests in the region, and controls on hunting, it seemed feasible to attempt a reintroduction programme here. So, in 2007, the centre was established.

The work we're doing on sustainable forest management aims to support a viable habitat for the animals to live in. It will provide a safe buffer zone around national parks and protected areas, and corridors to link them.

We're lucky enough to get a glimpse of one of the males, which has been resting in the undergrowth – a superb, strong, fit and healthy wild leopard, clearly irritated at our unwelcome presence. We don't spend long in view, as there are important reasons why the leopards shouldn't get used to human presence.

It's still early days for a programme like this – successful reintroduction could take 20 years or more – but so far it's going to plan. For the leopards' long-term chances, it's vital that we start building commitment to maintaining important forest habitats now.

---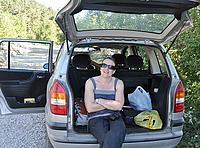 Day 5: Opportunities ahead
Time to travel home. This is long-term work, and it's really early days here. There's a lot to work out – introducing the idea of sustainable forest management, how we can work with the various local people involved to achieve it, and how to use our resources effectively to reach as many people as possible.

Fortunately, we have good dialogue so far. People are receptive and ready to talk about the way things are done and how they can be improved. It's a great opportunity.

People here don't consider themselves as separate from the forest – it has real value for them and their lives. But there's a real need to generate employment too. There are plans to develop eco-tourism in the region, but significant investment is needed to make it viable as a destination.

The Persian leopard programme makes me realise how vulnerable many species are. A few isolated protected areas aren't enough for threatened species like this – the supporting habitats around them are really vital, and that's why managing forests sustainably is so important.

There are amazing forest habitats in this part of the Caucasus. By working with people here, we can make sure the region's forests continue to support people and wildlife too.

---
What WWF is doing
Here are some of the things we'll be doing during the second year of the project:

Telling people about sustainable forest management and the FSC – we'll be giving out information and running workshops and seminars with local logging and processing companies, forest administrators, local authorities, NGOs and communities, including schools.
Helping forest managers and wood producers improve their practices and prepare for FSC certification – we'll be training staff in the field and helping forest managers with issues like identifying areas of high conservation value and carrying out environmental impact assessments.
Working with forestry experts to find the best ways to promote sustainable forest management in the Caucasus – we need to make sure certification schemes meet the needs of local people, and not just large concessions.
Identifying forests in the region that are particularly important for conservation – we'll be helping to map these high conservation value forests, and promoting their protection.
Involving local communities in decisions about their forests.
Establishing a centre for responsible forest management and FSC certification in the region.
Finding potential buyers of FSC products from the region, and putting them in contact with local producers.