TRAFFIC

TRAFFIC is the only global organisation that focuses on monitoring wildlife trade. It was set up in 1976 by WWF and the International Union for the Conservation of Nature (IUCN).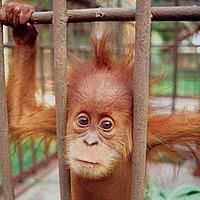 With TRAFFIC, our aim is to make sure any trade in wild plants and animals is not a threat to any species, or to the wider conservation of natural ecosystems in general. That means making sure trade is well-managed from a sustainability standpoint - so it's good for people and nature.

And it also means TRAFFIC is in the front line of the fight against illegal poaching and smuggling, which have seen a sudden and worrying rise in recent years.
Here's a short chat with TRAFFIC's Tom Milliken, their elephant and rhino expert. He's talking here about the launch of our joint 2012 report 'The South Africa-Vietnam Rhino Horn Trade Nexus' - a comprehensive exploration of the rhino poaching crisis in southern Africa, driven by surging demand for rhino horn in south-east Asia.



And if you can cope with some traumatic scenes, please watch TRAFFIC's hard-hitting 12-minute film 'Closing a Deadly Gateway', about the urgent need to tackle the ruthless illegal trade that threatens to drive species like the tiger to extinction in the wild. It concludes with a heartfelt and inspiring plea from world-renowned conservationist Jane Goodall.



---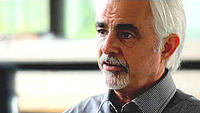 On the front line with TRAFFIC's Tom Milliken
TRAFFIC have around 100 staff, based in nearly 30 countries worldwide, but Tom Milliken is among their most high-profile. Tom has put his own personal safety at risk on more than one occasion during his almost 30 years at the sharp end of fighting wildlife crime with TRAFFIC.

In his early days at TRAFFIC, fearless Tom even took part in undercover missions - such as his campaign to expose the Indonesian trade in sea turtles in the 1980s. He felt compelled to dye his then-black hair blond and shave off his moustache to prevent him being recognised by wildlife traders.

Although no TRAFFIC staff have been harmed during their investigations, there have been reports in recent years of researchers from some animal charities being injured and kidnapped after their cover was blown. Tom wasn't taking any chances anyway.

"I was completely transformed," he recalls. "But it was the only way I could discover how they do business, and the extent of the trade. Although I was personally horrified by my appearance, it actually worked."

The investigation gave Tom an unrivalled insight into the trade, and enabled him to document illegal stockpiles of over 12 tonnes of hawksbill turtle shell. A crackdown on the industry followed, and when researchers returned to Indonesia years later, they discovered the collapse of the turtle market.

Things have changed a bit since those early days, and TRAFFIC's work is less about derring-do and confrontation. Nowadays TRAFFIC rarely carries out undercover work, relying on better cooperation from law enforcement agencies, which view wildlife crime more seriously than before. Tom himself has helped secure legislative successes for vulnerable species worldwide.

Support WWF and TRAFFIC's 'STOP Illegal Wildlife Trade' campaign now

Visit the TRAFFIC website