Poverty and the environment – making the links
If we're going to reduce poverty in the long term, we need to recognise how it's linked to the environment.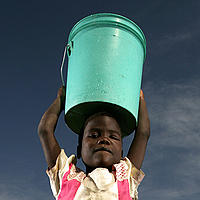 We all depend on biodiversity and ecosystems, and the services nature provides – but we often take them for granted. Ecosystems provide:
food
timber
fibres
fuel
medicines
fresh water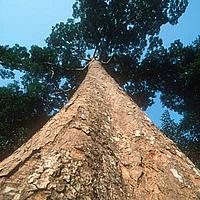 They also provide essential services such as:

water purification
air and soil quality
pollination
pest control
climate regulation
protection against floods, landslides and other natural hazards

The Millennium Ecosystem Assessment clearly shows a decline in the ecosystems that supply many of these services and products.

Ecosystems and poverty
Poorer communities are most affected by this decline since they are most directly reliant on ecosystem services for their well-being. The livelihoods of more than one billion people depend directly on natural resources.

Damage to the environment, as well as a lack of clean water and land suitable for farming or growing food, leads to more hunger, illness, poverty and reduced opportunities to make a living.

Poorer people are also less resilient to natural or manmade disasters, including climate change. Conflict over natural resources threatens their development – illegal logging, for example, robs governments of revenues and deprives local communities of forest resources.

Looking after natural resources makes poorer communities more resilient. Forests, for example, can protect agricultural land and villages from soil erosion and flooding. Mangrove swamps provide protection from storm surges and coastal erosion. Sustainable management of agricultural land provides food for people to eat and sell.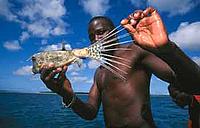 We need to invest carefully in environmental goods and services. Priorities include:
integrated water resource management
sustainable fisheries
 
restoring degraded land
sustainable forest management

These will bring long-term benefits for the economy and human development.

What WWF is doing
We support local communities to help them manage their natural resources – such as land, water, forests and biodiversity – in a sustainable way.

We do this by giving people the skills they need to manage their environment and creating opportunities for them to have their say about the way this is done. This can help improve livelihoods and reduce poverty in the long-term.

It's not a one-way process either. We can often learn from the traditional knowledge of indigenous peoples. Their local wisdom and survival skills, often learned and passed down over generations, can teach us a lot about the natural world and how to live in harmony with it. 

Our community-based projects show that with local people involved it's possible to find the delicate balance between development and conservation.

For example, we've linked the small-scale forest enterprises we helped set up to local and international markets. This creates a reliable source of income for poor communities, and gives people an incentive to manage their environment in a sustainable way.


We're working at many different levels to help some of the world's poorest people use natural resources in a more sustainable way – better for them and better for the environment.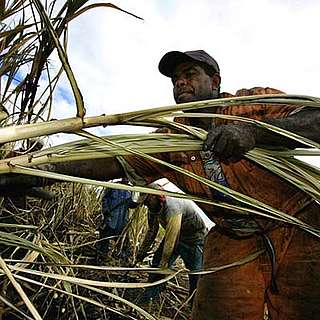 To fight poverty, we need to tackle the root causes of the problem. We need people at every level to take action, from local communities to national governments. And we need policies to help them do this.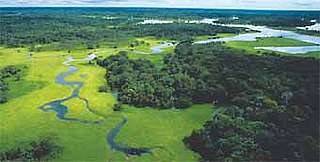 Governance is about decision-making – who makes the decisions, why, and how those decisions are implemented. It happens at all scales, from local community organisations through national governments to global institutions.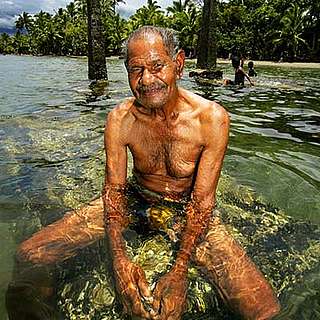 The poorest people and the poorest countries are being hit first and hardest by climate change. Yet they bear least responsibility for greenhouse-gas emissions.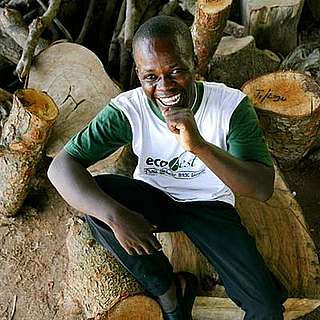 Hundreds of millions of people around the world rely on natural resources for their livelihoods. For example, an estimated 250 million people in developing countries directly depend on small-scale fisheries for food and income.
We recognise the different roles women and men play in managing natural resources. Every day, all over the world, women make countless choices that affect the environment.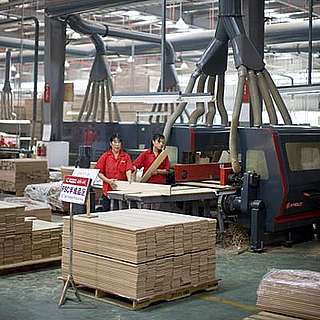 The private sector has an important role to play in helping developing economies grow. We want to make sure local people benefit when companies work in developing countries. We also want to make sure the environment doesn't suffer.