Environmental governance
Governance is about decision-making – who makes the decisions, why, and how those decisions are implemented. It happens at all scales, from local community organisations through national governments to global institutions.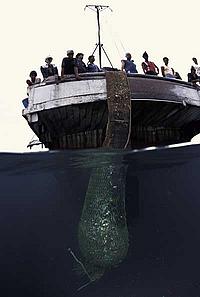 Natural resources often raise important governance issues. In many countries, they are the property of the state – yet they're essential to the livelihoods of millions of people.

Laws, rules and regulations affecting their management and use are often restrictive, incomplete, vague or discriminatory. This can lead to confusion and even conflict, abuse of power and discrimination.

Many decision-makers fail to consider the true value of natural resources or the far-reaching costs of environmental damage, especially to the poor.

The people who depend most directly on these resources are usually the poorest. Around 70% of people living in poverty depend on natural resources for their livelihoods, yet they often have little or no say in decisions about how natural resources are used and managed.

Improving governance is crucial to securing livelihoods and promoting sustainable conservation. We believe it's essential to clarify and improve governance issues, making sure they promote the equal and fair distribution and use of natural resources.

What WWF is doing
We work with local communities across the world to help them secure their rights to manage the natural resources on which their livelihoods depend, and to do so sustainably. We push for local people to be more involved in decision-making, to help improve natural resource management.

We also work with local NGO partners to help them persuade governments to be more accountable in decisions over use and trade of natural resources.