Private sector involvement
The private sector has an important role to play in helping developing economies grow. We want to make sure local people benefit – socially and financially – when companies work in developing countries. We also want to make sure the environment doesn't suffer.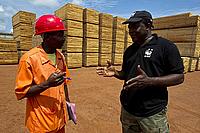 That's what our partnerships with private companies are all about. We partner with businesses to help them work in a way that's sustainable, fair, benefits the environment and helps reduce poverty.

Business and the environment
Trade and economic growth have improved the quality of life of millions of people worldwide. But this improvement has come at a high cost to the environment – and to people whose livelihoods rely on their local environment.

Today's critical environmental challenges – overfishing, deforestation, pollution, water scarcity,  climate change – are all linked to the way we produce and consume our resources.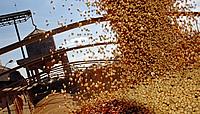 For example:
deforestation in the Amazon is related to increased soy and livestock production
Asia's Coral Triangle is under threat from overfishing, as well as from rising sea temperatures caused by climate change
What WWF is doing

We're helping businesses to change the way they work, including:
moving to renewable energy systems and clean technologies
phasing out toxic chemicals
ensuring natural resources such as timber, fish and freshwater are used sustainably
These kinds of changes will help tackle huge challenges like global warming and pollution as well as reducing poverty by protecting vulnerable people and places.