Women and conservation
Every day, all over the world, women make countless choices that affect the environment.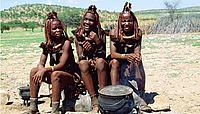 It's often women who decide how communities should use resources, including:

water for cooking, washing and cleaning
land for agriculture
wood for heating and cooking
plants and animals for food and sale
What we're doing
We recognise the different roles women and men play in managing natural resources. We work with both groups to improve the way they look after the environment and find opportunities to improve their livelihoods.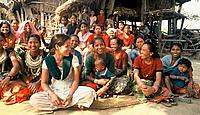 Our successful women's programmes include:
small business development
access to health services such as family planning and maternal and child health
efficient and sustainable agriculture techniques
literacy programmes
Gender briefings
These briefing notes have been developed to increase understanding and awareness around the importance of gender analysis in natural resource management programmes.
The briefings, include summaries from case studies around the world, looking at lessons and experiences from integrating gender perspectives to a lesser or greater extent in programmes. The format is deliberately succinct and not too technical to enable the reader to access an initial understanding of natural resource-gender dynamics.