Oceans and coasts
On our beautiful blue planet, the sea covers more than 70% of the surface. Far more species live in the oceans than on land. The marine environment provides livelihoods and food for hundreds of millions of people.
But the world's oceans, seas and coasts are under severe strain. The biggest threats right now are overfishing, climate change and pollution.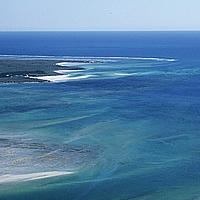 Only 1.2% of our oceans are officially protected - something that urgently needs to change. Which is why that's a key focus of our marine work.

'Marine Protected Areas' (MPAs) can help support wildlife, allow fish stocks to be replenished, and help increase the resilience of marine ecosystems and coastal communities to the impacts of climate change.

Fishing isn't a problem - overfishing is
Fish can be a sustainable, renewable resource - but only if it's properly managed. A collapse in fish stocks through overfishing is devastating for the marine environment and the whole food chain, including us. Sadly, it's already happened in a number of places.

Did you know…
Four-fifths of the world's main fish stocks are exploited to the limit or beyond sustainable levels.
Every year millions of tonnes of 'bycatch', including 300,000 mammals, are caught accidentally in fishing equipment
Estimates indicate that around 19% of coral reefs have been lost, 15% are seriously threatened in the short-term and a further 20% are under threat of loss by 2050.
How we work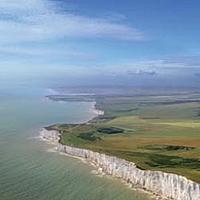 We work with governments, industry and communities to protect marine wildlife, the natural environment and the food supply and livelihoods of people who depend on the oceans.

At WWF-UK we're not just concerned about British or European seas and coastlines - which themselves are home to a number of (perhaps surprisingly) diverse and dramatic species and ecosystems.

But the sea connects the whole world in so many ways - not least through the food or goods we buy that are sourced from or transported on the oceans. The fact is, to address the root causes of marine problems, and the unsustainable use of our seas, we need to work at global as well as local levels.

So we're involved in a number of vital projects all around the world to help protect our oceans…

Where we work - from the poles to the tropics
The Arctic Ocean and Southern Ocean are two of WWF's largest iconic priority places, covering 73 million sq km across two entire oceans. They contain some of the world's most intact ecosystems, but they are threatened by rapid climate change and at risk from a range of human activities including fishing, mineral development and shipping.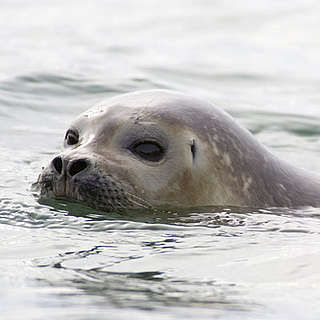 The Arctic faces serious pressures from the impacts of climate change and potentially damaging human activities including illegal fishing, oil and gas development and shipping. We are working to protect key habitats, close sensitive areas to the oil and gas industry, and ensure fishing is managed sustainably.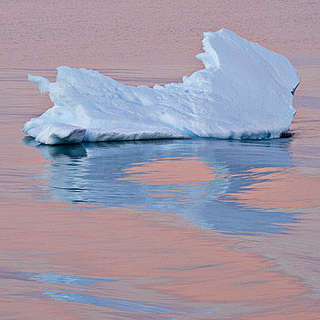 Climate change, both legal and pirate (illegal) fishing and pollution are just some of the threats facing Antarctica, the surrounding Southern Ocean, and the millions of creatures who depend on these icy waters and lands. We're trying to safeguard the region in a number of ways – including the creation of a 2 million sq km network of protected areas in the Southern Ocean.

Tropical coastal ecosystems are some of the most biodiverse in the world. Conservation and effective management is critical there to protect globally important populations of iconic and threatened species, as well as providing essential food supply and livelihoods to local communities.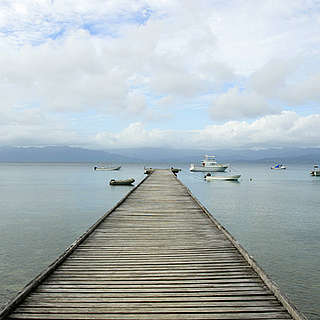 One third of the world's coral reefs are in an area called the Coral Triangle in the South Pacific. These reefs cover over 100,000 sq km and the region supports around 25,000 'endemic' plants (found nowhere else on Earth), 180 endemic threatened birds, 170 endemic threatened mammals and over 100 endemic threatened amphibians. The Coral Triangle also has the highest diversity of coral reef fishes and the highest number of endemic reef fish species in the world - with over 35% of the world's coral reef fish species. We want to protect the spectacular biodiversity of the marine environment here and provide sustainable benefits for coastal communities.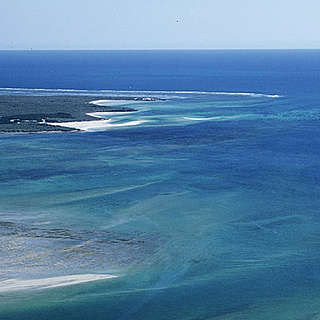 We're working with governments and coastal communities to secure a healthy marine environment along 4,600km of the Indian Ocean coastlines of Kenya, Tanzania and Mozambique in East Africa. The open waters, coral reefs, mud flats, rocky shores, seagrass beds and mangrove forests support a rich variety of marine life that needs urgent protection.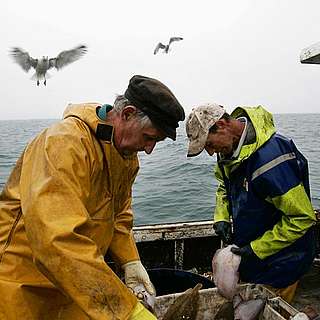 celticseaspartnership.eu/about-us/about-the-project/
Following our 10-year campaign for new marine legislation we had a successful result with the adoption of the UK Marine and Coastal Access Act in 2009, followed by a Scottish Marine Act in 2010 and emerging legislation in Wales and Northern Ireland. Our focus now is to ensure the proper implementation of these Acts to protect the UK's marine wildlife and ecosystems, and to plan the use of our seas to minimise the growing pressure of human activities. During 2013, a first tranche of marine conservation zones was adopted protecting some of the most important marine sites in our waters, and the first ever draft marine plans were published for consultation focused on the east coast of England. However, more marine protected areas are needed as well as marine plans for all our waters before the vision of the new legislation will be realised.

Over the period 2009 - 2013, we worked with fishermen, retailers, the fish processing industry and other stakeholders for an ambitious reform of the European Common Fisheries Policy (CFP) through our More Fish Campaign to promote healthy seas and sustainably caught seafood for the future. The new CFP is an improvement on its predecessor but what is needed now is effective implementation and it is this that we will be working on over the coming years, in the hope of achieving truly sustainable fisheries across Europe.

We also need to influence other EU legislation on the way we govern the use of our seas. EU member states are establishing new ways to monitor the health of our seas under the Marine Strategy Framework Directive. New legislation is being considered for Marine Spatial Planning and Integrated Coastal Zone Management.

These laws should consider the needs of the whole marine ecosystem rather than focus on individual human activities such as fishing. Key to their effective implementation will be the governance mechanisms put in place for delivery. It is here that WWF is trying hard to ensure that there is a major shift in how we manage our seas, to see an end to single sector / area management and a more holistic, multiple sector / cross boundary approach with stakeholders playing a role in the decision making process. A good example of this is our demonstration project in the Celtic seas.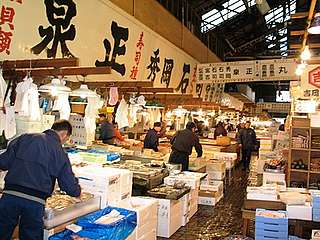 As the global population continues to increase, demand for seafood has been growing rapidly. Consumers can make a difference to the way our fish stocks and fish farms are managed. By choosing seafood from healthy, responsibly managed sources, look for the Marine Stewardship Council or Aquaculture Stewardship Council logo on fish products, you can help drive the UK market towards more responsible sourcing and improving the sustainability of seafood.

Seafood trade is a global business - the UK imports seafood from over 85 countries around the world. We're working on sustainable seafood involving a wide range of stakeholders from fisheries and farmers, seafood processors, retailers, caterers and consumers to help safe guard our precious marine resources and aquatic environments.


Key issues - for WWF and oceans

Sustainable Fisheries
Some fishing practices have become a major threat to the health of our oceans, destroying or altering the physical environment and changing the habitat where marine animals live.

The current crisis facing worldwide fish stocks, and increasing reports of the impacts of fishing activities on the wider marine environment, have heightened consumer concerns and raised issues about the fish we eat.


Common Fisheries Policy (CFP) reform
The European Union voted through the reform of the Common Fisheries Policy in early 2013, following our long-running campaign involving governments, businesses, other environmental organisations and the general public to secure the best deal for the health of our seas. This provides a real possibility that our fisheries will be able to recover from decades of overfishing - and we are committed to working with stakeholders to ensure that the new legislation is implemented. 

Reducing bycatch
It's estimated that bycatch - accidental catching of non-target species - represents 40% of global marine catches. Many of these species are threatened or endangered and include dolphins, whales, seabirds and turtles.

In 2000, global longline fisheries caught more than 250,000 endangered loggerhead turtles and critically endangered leatherback turtles, while bycatch of albatrosses remains a critical threat to these iconic seabirds.

Stronger bycatch legislation and incentives for the industry to change are critical to address this issue.

We're working with governments and industry to get a better understanding of the scale of the issue. We're also working closely and successfully with the fishing industry to trial the uptake of more selective equipment.

In the Coral Triangle, we've been partnering with businesses and local fishing communities to trial and roll out the conversion to 'circle' hooks in longline fisheries, which can reduce bycatch rates by up to 90%.

This includes training fishermen in how to remove hooks from turtles using 'de-hookers'. We're also strongly advocating transparency and verification systems so that circle-hook caught tuna can be documented along the entire supply chain.

Our significant work on bycatch reduction has already led to important policy changes. At the 2010 Coral Triangle business forum, President Arroyo of the Philippines announced the conversion of the Philippine longline fleets to circle hooks.