Freshwater habitats and species
We're committed to protecting freshwater environments and wildlife - whether it's oysters in the UK or river dolphins in the Amazon.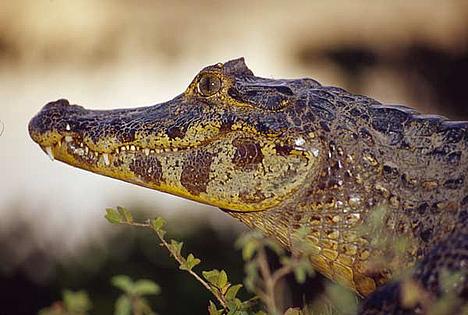 From kingfishers to caimans, herons to hippos, an amazing range of animals and plants live in freshwater ecosystems. Relative to their area, freshwater habitats are richer in species than anywhere else.

Freshwater ecosystems also provide vital resources for people. They support fisheries, store flood water, provide building materials and even purify water and control erosion.

If freshwater habitats are damaged, both people and nature suffer.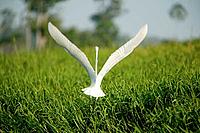 Why we're involved
In some parts of the world more than 50% of wetlands have been destroyed over the past century, killing off species and threatening people. The main problems have been unsustainable development and people's huge demands for water.

Draining and converting land for agriculture and development, massive extraction of water for thirsty crops like cotton, and for use by industry, as well as pollution and infrastructure development (like dams and dykes), have all seriously damaged delicate freshwater ecosystems worldwide.

We're losing freshwater species more quickly than those on land or in the ocean, according to our Living Planet Index. In tropical regions, where the loss is worst, populations of freshwater species fell by 70% between 1970 and 2007.

How we're helping
Freshwater conservation has been at the heart of our work since the very beginning. Back in the 1960s we helped establish one of the world's first wetland reserves, saving Spain's precious Doñana wetlands from being destroyed by eucalypt plantations.

Our strategy for safeguarding freshwater habitats and species still centres around setting up well-managed protected areas.

We work closely with the Ramsar Convention on wetlands, an international treaty that gives special protection to the world's most important wetland sites.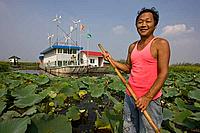 Our long partnership has helped conserve well over 100 million hectares of valuable freshwater habitat. About 75% of new Ramsar wetlands since 1999 have come about thanks to our work.

Even so, protected areas are often still fragmented and disconnected from each another. We're focusing on building a network of freshwater protected areas which is sufficiently large, connected and effective to protect species and the services people depend on.

But we know protected areas on their own don't solve everything. We promote the sustainable use and management of all freshwater habitats. By working at all levels from local to global we're making sure these valuable ecosystems are kept healthy for the generations of today and the future.
Examples of our support for global wetlands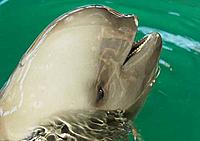 In China, we've had a lot of success protecting and restoring the Yangtze river basin. We've restored the flow of water between the river and many of the lakes in its centre.

This has improved water quality, led to better flood protection and helped increase numbers of birds and fish. In fact, populations of an incredible 55 globally threatened species have increased in the area.

The basin of Tanzania's Great Ruaha river in East Africa includes the Usangu wetland and the magnificent Ruaha National Park. The Usangu wetland is one of the country's most valuable freshwater ecosystems.

It's home to a rich variety of wildlife, including giraffes, elephants, zebras, African wild dogs, lions, and over 400 bird species - all of which depend on fresh water for survival.

Along with our partners we've worked in the Ruaha region for many years to help restore water flows through the wetland.