How we're helping save the Cerrado
At the moment less than 3% of the Cerrado is strictly protected by law, but we're working hard to conserve as much of this unique environment as possible. For instance, we helped set up one of the most famous national parks in the centre of Brazil, Chapada dos Veadeiros, now a UNESCO World Heritage Site.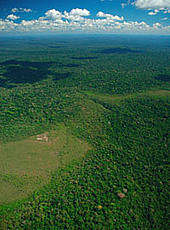 We're helping protect the Cerrado by:
Encouraging responsible agriculture

- getting producers of soya and beef in the region to adopt best practices for the benefit of people and nature.

Nature conservation

- working with farmers and producers to protect and conserve the Grande Sertão-Veredas National Park and surroundings.

Landscape planning

- mapping priority areas for conservation at regional and local levels.

Communications

- making people more aware of the Cerrado as a globally important region, and about the best ways to help save it.

Campaigning

- here in the UK we campaigned for key supermarkets to commit to sourcing only 100% 'RTRS' soya by 2015.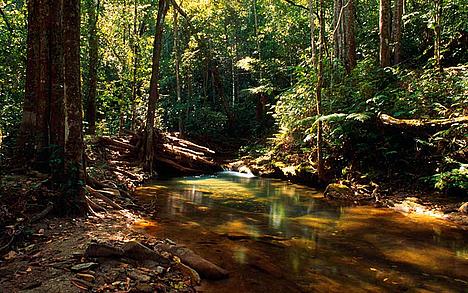 About the Round Table for Responsible Soy (RTRS)
RTRS is an initiative that brings together everyone with a stake in soya production WWF has been working with RTRS to certify soya and ensure it's grown in a way that's better for people and for nature, working with the soya industry to ensure rigorous standards are set, implemented and independently certified.

Under the scheme soya may not be grown by clearing native forest and it will help save other important areas of biodiversity like the Cerrado. Key RTRS principles for soya include: legal compliance; no deforestation of native forest; protection of important areas for nature or community land; no use of child or forced labour; safe and regulated use of pesticides.
Read the
case studies
on how RTRS works with different stakeholders: from one of South America's largest soy producers to small scale producers in India
You can…

Changing the way we produce our food is just one part of the picture. In the UK we're also working on sustainable diets and the need to reduce livestock and dairy consumption.