Safeguarding the natural world
We're all part of the natural world. How often do we think about that?

Even if you feel a bit detached from 'nature' day-to-day (when you're not watching David Attenborough films), the truth is we all depend on what nature provides - fresh air to breathe, water to drink, food, fuel, raw materials for all the things we need. (Even most 'man-made' products have natural origins.)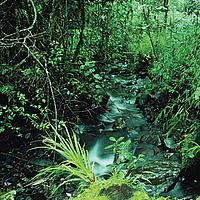 So that's why WWF's work isn't just about saving endangered tigers and pandas - crucial though we believe that is. It's about creating a sustainable relationship with our one and only planet.

The uncomfortable reality is that a lot of the damage done to the natural world in recent times has been mainly because of pressures from people - especially the increasing demand for natural resources.

The consequences have been really worrying. Did you know:
nearly a quarter of the world's mammal species and a third of all amphibians are at risk of extinction
every year an area of forest the size of England is lost - that's not only bad for forest wildlife and communities, but increases climate change
freshwater wildlife has declined about 30% in 30 years
40 million tonnes of bycatch (including 300,000 marine mammals) are caught and killed accidentally each year.
We believe everybody has a responsibility to reduce and reverse those problems where we can.

Around the world, WWF is working with a wide range of partners in business, government and local communities to create sustainable solutions that take account of the needs of both people and nature.