Oceans and coasts
On our beautiful blue planet, the sea covers more than 70% of the surface. Far more species live in the oceans than on land. The marine environment provides livelihoods and food for hundreds of millions of people.
But the world's oceans, seas and coasts are under severe strain. The biggest threats right now are overfishing, pollution and climate change.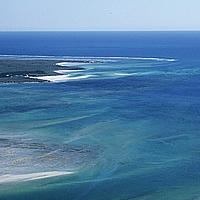 Less than 2% of our oceans are officially protected - something that urgently needs to change. Which is why that's a key focus of our marine work.

'Marine Protected Areas' (MPAs) can help support wildlife, allow fish stocks to be replenished, and provide marine ecosystems and coastal communities with better protection from the impacts of climate change.

Fishing isn't a problem - overfishing is
Fishing can be a sustainable, renewable resource - but only if it's properly managed. A collapse in fish stocks through overfishing is devastating for the marine environment and the whole food chain, including us. Sadly, it's already started happening in some places.

Did you know…
Three-quarters of all the world's main fish stocks are now at or beyond unsustainable levels.
Every year millions of tonnes of 'bycatch', including 300,000 mammals, are caught accidentally in fishing equipment
Around 10% of coral reefs may now be damaged beyond recovery
How we work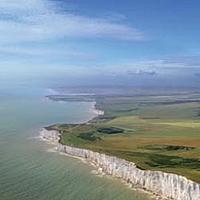 We work with governments, industry and communities to protect marine wildlife, the natural environment and the food supply and livelihoods of people who depend on the oceans.

At WWF-UK we're not just concerned about British or European seas and coastlines - which themselves are actually home to a number of (perhaps surprisingly) diverse and dramatic species and ecosystems.

But the sea connects the whole world in so many ways - not least through the food or goods we buy that are sourced from or transported on the oceans. The fact is, to address the root causes of marine problems, and the unsustainable use of our seas, we need to work at global as well as local levels.

So we're involved in a number of vital projects all around the world to help protect our oceans…

Where we work - from the poles to the tropics
The Arctic Ocean and Southern Ocean are two of WWF's largest iconic priority places, covering 73 million sq km across two entire oceans and eight countries. They contain some of the world's most intact ecosystems, but are at risk from rapid climate change.


Tropical coastal ecosystems are some of the most biodiverse in the world. Conservation and effective management is critical there to protect globally important populations of iconic and threatened species, as well as providing essential food supply and livelihoods to local communities.

Key issues - for WWF and oceans

Sustainable Fisheries
Some fishing practices have become a major threat to the health of our oceans, destroying or altering the physical environment and changing the habitat where marine animals live.

The current crisis facing worldwide fish stocks, and increasing reports of the impacts of fishing activities on the wider marine environment, have heightened consumer concerns and raised issues about the fish we eat.


Common Fisheries Policy (CFP) reform
Indiscriminate fishing practices and poor fisheries management under the current CFP continue to put our seas at serious risk. The CFP is currently under review so now is a crucial time for us to ensure that the right changes are made to protect and sustainably manage our seas.

WWF has worked alongside fishermen, fish processors and retailers for several years to develop robust proposals for CFP reform.

To make the most of this once-in-10-year opportunity, we're undertaking a dedicated campaign calling on the European nations to adopt ambitious changes to the way we manage fisheries inside and outside European waters - respecting marine ecosystems, following scientific advice and eliminating overcapacity.

This will include, but by no means be restricted to, greater coherence with the UK's commitments to establishing networks of Marine Protected Areas (MPAs).


More Fish campaign
We're campaigning to make sure the European fisheries reform is ambitious enough to make a real difference to the state of fisheries in the UK and Europe. We need your help.

Help us campaign for More Fish and sign our petition to lend your voice to support our seas.


Sustainable seafood
As the global population continues to increase, demand for seafood is growing rapidly. Consumers can make a difference to the way our fish stocks are managed. By only choosing fish from healthy, responsibly managed sources, you can help drive the market towards sustainable seafood.

Seafood trade is a global business - the UK has imported seafood from over 85 countries around the world. We're working on sustainable seafood involving a wide range of stakeholders from fisheries, processors, retailers to consumers to help safe guard our precious marine resources and environment.


Aquaculture
Aquaculture is an important industry in the UK, and is the fastest growing food production system in the world. Farmed fish and shellfish make up a significant proportion of the fish on retailers shelves and in restaurants.

But the impacts from aquaculture can have an effect on nearby marine environments, so we've helped develop a certification scheme called the Aquaculture Stewardship Council (ASC) to help reduce the impacts. Look for products with the ASC logo, which will be available soon.


Reducing bycatch
It's estimated that bycatch - accidental catching of non-target species - represents 40% of global marine catches. Many of these species are threatened or endangered and include dolphins, whales and turtles.

In 2000, global longline fisheries caught more than 250,000 endangered loggerhead turtles and critically endangered leatherback turtles.

Stronger bycatch legislation and incentives for the industry to change are critical to address this issue.

We're working with governments and industry to get a better understanding of the scale of the issue. We're also working closely and successfully with the fishing industry to trial the uptake of more selective equipment.

In the Coral Triangle, we've been partnering with businesses and local fishing communities to trial and roll out the conversion to 'circle' hooks in longline fisheries, which can reduce bycatch rates by up to 90%.

This includes training fishermen in how to remove hooks from turtles using 'de-hookers'. We're also strongly advocating transparency and verification systems so that circle-hook caught tuna can be documented along the entire supply chain.

Our significant work on bycatch reduction has already led to important policy changes. At the 2010 Coral Triangle business forum, President Arroyo of the Philippines announced the conversion of the Philippine longline fleets to circle hooks.
Here's a good 10-minute summary filmed by MSC about the urgent need for clear, sustainable fishing standards - to make sure we can protect the world's oceans, sealife and marine ecosystems for future generations...