Why are chalk streams special?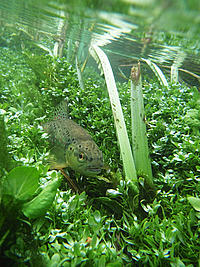 Our Rivers on the Edge project initially focuses on the River Kennet, the Upper Lee and the Itchen, three of England's iconic chalk streams – fragile, beautiful and unique river systems with an abundance of native wildlife.
But what is it that makes these streams so special?

The rainwater that soaks through chalk ground becomes alkaline and rich in nutrients, and, cooled by its journey through the chalk, emerges at a constant temperature, summer or winter.

In natural circumstances, chalk aquifers also help buffer impacts of flood and drought.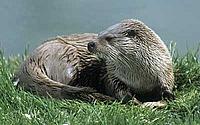 These lush rivers provide a perfect, gentle habitat in which everything grows abundantly – insects, water plants, fish (including trout and salmon), crayfish, birds and mammals like the water vole and otter.

As you might know, Kenneth Grahame's classic book The Wind in the Willows was famously written beside an English chalk stream.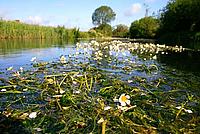 Rivers under pressure
Since Roman times, chalk stream channels have been progressively modified, for navigation, transport, agriculture, landscaping and milling.

In the 20th century a sprawling suburbia demanded more and more water. Drilling technology improved and deep boreholes were sunk.

The effects of abstraction have spread, and today there's barely a chalk stream left that doesn't feel its impact – in some cases a deadly impact.

All the rivers identified in the Rivers on the Edge project supply millions of litres of water per day – and all are officially classed as "over-abstracted" by the Environment Agency.

By 2020, increasing population will mean total demand for water is likely to be around 5% higher than today – that's an extra 800 million litres of water per day.

And of course climate change scenarios suggest river flows in late summer and early autumn may reduce by as much as 80% by 2050, with a 15% reduction in total annual average flow.

Unsustainable abstraction is something we can tackle immediately and urgently, which is why it's the focus of Rivers on the Edge.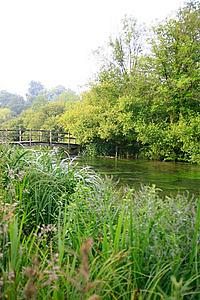 We hope that by highlighting these rivers, we can encourage everyone to recognise and deal with the issues before it's too late.

We also have legal obligations to protect our water supply – under EU directives and government targets – as well as the environmental and social reasons.

Apart from anything else, imagine no more fishing or boating, no leisurely walks along river banks on a Sunday...