Amur leopard
With only around 35 left in the wild, the Amur leopard is considered the world's most endangered cat.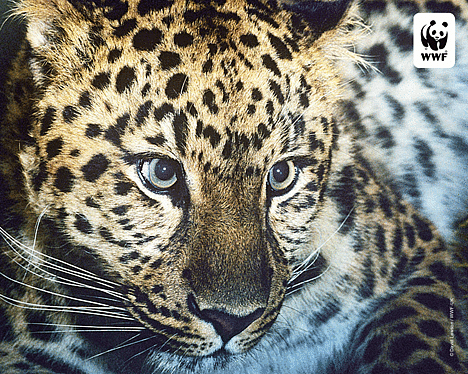 Distinguishable from other leopard subspecies by the widely spaced rosettes with thick borders on its coat, the population and distribution of the Amur leopard has been reduced to a fraction of its former size. It's estimated that 80% of its range was lost between 1970 and 1983.

Also known as the Far East or Manchurian leopard, the Amur leopard is listed as critically endangered in the IUCN Red List.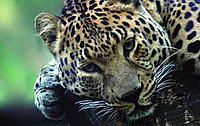 Today, the majority of Amur leopards live in the temperate forests of the Primorskii region of Russia − a 5,000 sq km area between Vladivostok and the Chinese border – with a few individuals living in the Jilin and Heiongjiang provinces of NE China, and possibly a few in North Korea.

Here's some fantastic footage from a hidden camera trap filmed during an Amur leopard survey in the Russian Far East in 2011...



Why the Amur leopard needs help
One of the biggest threats to the Amur leopard is loss of its forest home because of logging, forest fires and the conversion of forest for agriculture.

Over-hunting of their main food source, prey species like roe and sika deers, means Amur leopards sometimes have to seek out other prey to eat, such as small wild boars, hares and badgers.

But they're sometimes driven to venture into deer farms in search of food, which can result in leopards being shot by farmers protecting their livelihoods.

Despite their critically endangered status, Amur leopards are also still poached for their skins and for use of their bones in traditional Asian medicines.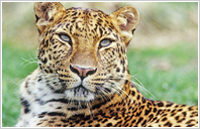 What we're doing - and how you can help
We're working in the Amur-Heilong region, which straddles the border between north-eastern China and the Russian Far East. This 1,550 sq km area is a key habitat for the Amur leopard, and  also contains one the most biologically diverse temperate forests in the world.

We work with local communities, regional authorities, government and other NGOs to ensure the long-term conservation of the Amur leopard and its environment.

This includes increasing areas of protected land, reducing illegal and unsustainable logging practices, facilitating trade between companies committed to responsible forestry practices, and increasing numbers of wild deer and boar.

We also work with TRAFFIC (the wildlife trade monitoring network) to help governments enforce trade restrictions on Amur leopard products.

You can...
Adopt an Amur leopard
Help us stop illegal wildlife trade
Donate to WWF