Asian elephants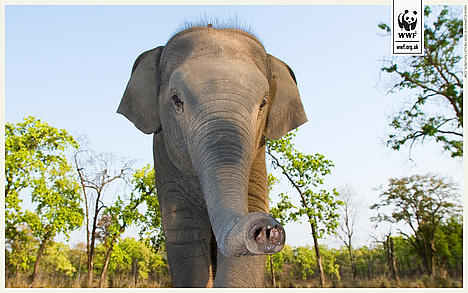 The Asian elephant is generally smaller than the African elephant - the average male measures around 3m high and weighs roughly five tonnes.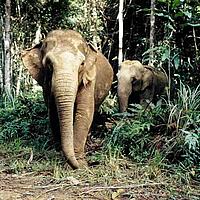 Although revered by many Asian cultures, the Asian elephant generally survives today only in highly fragmented populations in 13 countries.

It was estimated in 2003 that only 41,000-52,000 roam wild in the tropical forests of Asia.

Accurate population figures are notoriously hard to gauge, due to the dense vegetation, difficult terrain and the fact that herds often move over large distances. But it's clear the overall trend is still downwards.

There are three subspecies of Asian elephant: the Indian, Sumatran and Sri Lankan. All are classed as endangered on the International Union for Conservation of Nature's Red List.

Update January 2012: The Sumatran elephant has been officially uplisted from 'endangered' to 'critically endangered' after losing nearly 70% of its habitat and half its population in one generation. See the full story here.

Why Asian elephants need help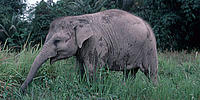 The biggest threats to the Asian elephant today are the destruction or breaking up of their habitat because of logging, agriculture, infrastructure development and human settlement.

It means when elephants try to follow traditional migration corridors or find food, they may instead come up against roads, fields and villages. This leads to increasing conflict between people and elephants, which can be fatal for both sides – hundreds of people and elephants are killed this way every year.

As with their African cousins, is also a serious threat. Asian elephants are poached for their ivory, meat and skin.

Even though the Convention on International Trade in Endangered Species of Wild Fauna and Flora (CITES) banned the international trade in ivory in 1989, there are still some thriving but unmonitored domestic ivory markets in a number of Asian and other countries, which fuel an illegal international trade.
What we're doing – and how you can help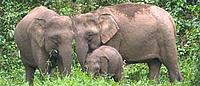 We're protecting habitats and improving connections between fragmented areas where Asian elephants live. We're working with governments and local communities to reduce conflict between people and elephants, decrease poaching, and influence policy and legislation to benefit elephant conservation.

We also work with TRAFFIC (the wildlife trade monitoring network) to reduce illegal trade in major markets for elephant products, and to help governments enforce restrictions on the trade in elephant products.

And we're finding ways to help improve the livelihoods of people living alongside elephants, through activities that link economic development with elephant conservation.

As an example: in the Himalayas and Borneo, WWF and our partners are restoring degraded biological corridors so that large animals such as elephants can access their migratory routes without disturbing people's homes and crops. This reduces conflict, and creates more habitat for elephants.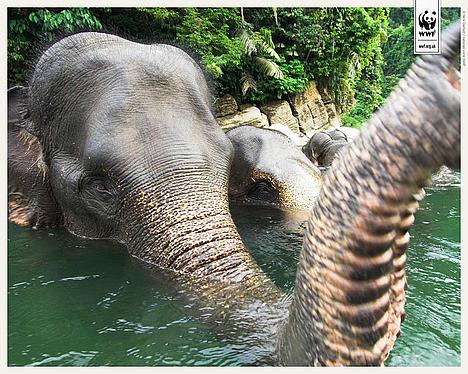 You can…