British Wildlife Photography Awards 2012
The British Wildlife Photography Awards wants your best shot!
Have you taken any fantastic photographs (or video) of the natural world? You could win yourself a prestigious British Wildlife Photography Award - and maybe a cash prize of £5,000. WWF is sponsoring the BWPA 'Coast & Marine' category again this year, but the awards celebrate the full breadth of British flora and fauna. Whether you're a professional snapper or just a wildlife enthusiast with a good eye, send your images to BWPA as soon as you can - closing date is 12 May.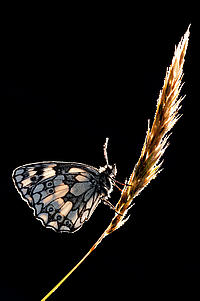 Now in its fourth year, the highly acclaimed British Wildlife Photography Awards (BWPA) recognises the talents of wildlife photographers of all nationalities practising in Britain - and at the same time highlighting the great wealth and diversity of the UK's natural environment, and why it needs to be protected.

As well as competing for a total of up to £20,000 in prizes (including a £5,000 first prize), the winners and commended entrants will have their work showcased in a national BWPA touring exhibition and stunning coffee-table book.
There are 12 separate categories, covering everything from marine life and animal behaviour to creepy crawlies and urban wildlife. WWF is again sponsoring the Coast & Marine category - won last year by overall BWPA top prize-winner Richard Shucksmith (see Richard's photography tips below). And there are two special awards to encourage participation by young people.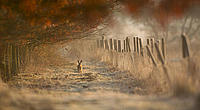 This year sees two brand new BWPA categories:

Wild Woods - sponsored by VisitWoods.org.uk. The judges will be looking for a winning image that celebrates the beauty and importance of British woodland. Entries could be portraits of woodland wildlife, breathtaking wooded landscapes, seasonal scenes, intricate details of plants, or show the relationships between species and habitats within our woods and forests.

Wildlife in HD - video award, sponsored by Sky+HD. This special new award especially for high definition video will be awarded to the most inspirational and dynamic film - one that clearly illustrates the unique power of moving images as a medium for capturing British wildlife.

Closing date for all BWPA entries is 12 May 2012. You can submit them on-line or by post. All the entry details, plus a full list of categories, judges, prizes and sponsors are on the BWPA website.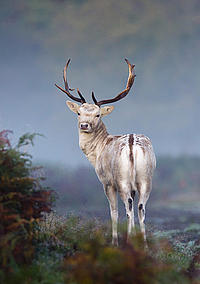 In the meantime, to put you in the right 'frame' of mind (!), we have some inspirational words of wisdom from last year's overall BWPA winning photographer, Richard Shucksmith…