The UK Climate Change Act
The UK Climate Change Act 2008 is a landmark piece of environmental legislation – one that continues to attract interest and inspire action all round the world. It sets out a clear, legally binding framework to reduce our greenhouse gas emissions by 80% by 2050 to ensure that we play our part in avoiding dangerous climate change.
The Act was passed with overwhelming parliamentary support not long after we took David Cameron on his iconic trip to the Arctic to see first-hand the impacts of climate change. 

The UK Act – and its even better relative, the Scottish Climate Change Act, have attracted attention from other countries looking to learn from and build on our experience. These include Mexico, which last year introduced its own comprehensive national climate legislation, Australia, Denmark and China.

We'd like to thank our supporters and those of the our partners in the Stop Climate Chaos coalition for helping us achieve this fantastic campaign win.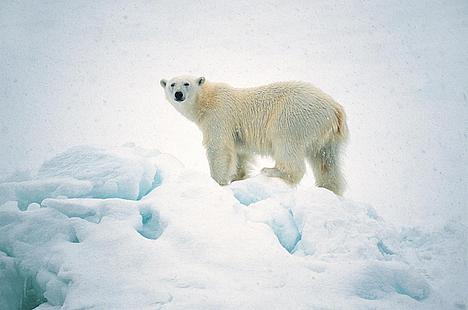 So what does the Climate Change Act do?
It sets a legally binding target for the UK to cut its greenhouse gas emissions by at least 80% below 1990 levels by 2050
It introduces a system of binding five-year "carbon budgets", to be set at least 15 years in advance, to provide certainty to investors and decision-makers about the direction of travel
It sets up a powerful independent body, the Committee on Climate Change, to recommend future carbon budgets and to regularly check the government's progress against them.
It sets up a framework to ensure that relevant public bodies put in place plans to adapt to the impacts of climate change.
Has it made a difference?
Yes - every sector of the economy now has to consider how it can make its fair contribution to the overall shift to a clean, low-carbon future and the government has committed to halving UK's emissions by 2025.

However, we are still concerned about the government's overall commitment to reduce emissions at the levels needed. The Committee on Climate Change, has warned several times that a "step change" in the ambition and effectiveness of government policies is needed to ensure we meet our carbon budgets - which would involve encompassing emissions from aviation and shipping as well as decarbonising the UK power sector by 2013.

We are campaigning to ensure that this latter target is a central pillar of the Energy Bill currently going through Parliament. Such a target would help to drive investment in clean renewable energy and create new green jobs in the UK.

Finally, the Government intends to review the fourth carbon budget in 2014. We will work hard to ensure that it is not watered down, and that David Cameron lives up to his promise to lead "the greenest government ever."