Training and MBA
We offer cutting-edge sustainability training to enable business leaders to revolutionize their organisations from within.
ONE PLANET LEADERS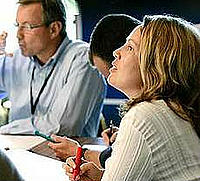 Many business leaders recognize the need to respond to the sustainability challenge but don't know how to turn it to their advantage and use it to create value.

One Planet Leaders, hosted in collaboration with IMD Business School, is a unique training program for senior decision makers. It will help you:

Embed sustainability into core business strategies
Leverage sustainability as a driver of innovation and competitive advantage
Understand and respond to key risks and opportunities
It will not only equip you with the latest thinking on sustainability, but also with a sharpened set of leadership, business strategy and change management tools of world class excellence. It is also taught in two modules with on-site workshops held at IMD Business School in Switzerland. For further information, please visit the
One Planet Leaders
website.
ONE PLANET MBA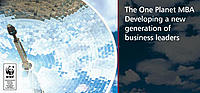 We have recently launched a groundbreaking new masters degree with the University of Exeter, with the aim to create a new generation of business leaders.

The One Planet MBA  is a first class business programme that is the first of its kind to embed sustainability in core business disciplines. It comes in both full-time and executive formats, and scholarships can also be applied for. For further information visit the One Planet MBA website.