The Coca-Cola Company
We're working with Coca-Cola Great Britain and Coca-Cola Enterprises in a three year partnership to secure a thriving future for English rivers
Globally, WWF and The Coca-Cola Company have worked together since 2007 to conserve freshwater resources, while helping The Coca-Cola Company become a leader in water efficiency and water stewardship.

Find out more about our global partnership.
What we're doing
Our work has begun in two chalk stream catchments directly linked to Coca-Cola's operations in Great Britain. We are working with local communities in Norfolk, on the River Nar - the source of some of the sugar beet used in Coca-Cola's drinks made in Great Britain - and in South London, near to Coca-Cola Enterprises' manufacturing site on the River Cray.

In these two catchments we are working to restore river habitats and promote sustainable water management in order to improve the health of these rivers, and support the achievement of good ecological standards.

Alongside this, we wiare using our experience and lessons from this partnership to promote good practice nationally and work with Government to support the implementation of the EU Water Framework Directive. The Directive requires that all rivers in England and Wales meet 'good ecological status' by 2015.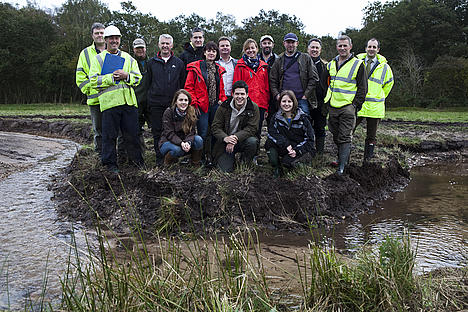 The beverages sector needs to up the ante on water stewardship and our partnership with Coca-Cola will help to drive this agenda forward.


Dax Lovegrove, Head of Business Sustainability and Innovation WWF-UK
Why we're doing it
England's rivers are under pressure - only a quarter are currently considered healthy enough to support thriving eco-systems - and as the climate changes and population grows their future becomes more uncertain.

While the issue of water scarcity is growing, we believe that if managed properly there will be enough water to meet the needs of both people and nature in future years. To achieve this, businesses, governments, NGOs and individuals all need to play their part. This partnership is an important step on that journey.