Working with Government and Parliament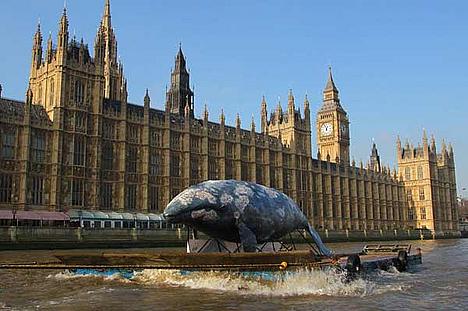 The decisions of governments have lasting and important impacts on the environment. Acts of Parliament in the 20th century gave us the National Parks, Sites of Special Scientific Interest, Areas of Outstanding Natural Beauty and controls on river pollution.
In recent years WWF-UK has been in the forefront of campaigning in the UK and the EU to change legislation and policy to protect our environment and biodiversity. Major UK campaigns have focussed on climate change, energy, housing and the protection of our marine environment. The UK government also cooperates internationally, whether through the EU, the UN, the G8 or other fora, and we use our UK and international connections to lobby on key global issues.
After the legislative announcements from the 2012 Queen's Speech, WWF will be working on a number of Government Bills. These will include reforming the UK energy market within the Energy Bill, tackling abstraction reform in the draft Water Bill, and proposals for a Green Investment Bank in the Enterprise and Regulatory Reform Bill.